Plants vs. Zombies: Garden Warfare delayed by a week
It's not sow bad.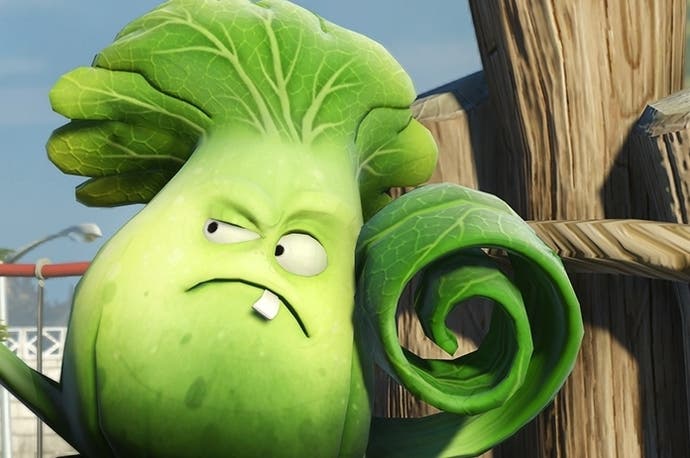 EA's Plants vs. Zombies spin-off Garden Warfare will now launch on 27th February in Europe, the publisher has announced.
That's a week later than the previously-announced 20th February date.
North America will see the third-person shooter a couple of days earlier, on 25th February.
Those dates refer to the game's Xbox 360 and Xbox One versions, which Microsoft has secured as timed exclusives.
A PC edition is also coming, while a PlayStation 4 version was spotted via a ratings board listing.
Xbox One will get an exclusive Boss Mode, however, which uses Kinect and SmartGlass functionality to let you control either Crazy Dave or the evil Doctor Zomboss - as voiced by Russell Brand.
Other game types include Garden Ops, which see up to four players facing bosses such as the Yeti Zombie and Giga-Gargantuar and two 12 vs. 12 modes - the base-defending Garden & Graveyards and team deathmatch offering Team Vanquish.