Planet Coaster is getting a new movie-themed Studios Pack DLC next week
UPDATE: And here's today's launch trailer.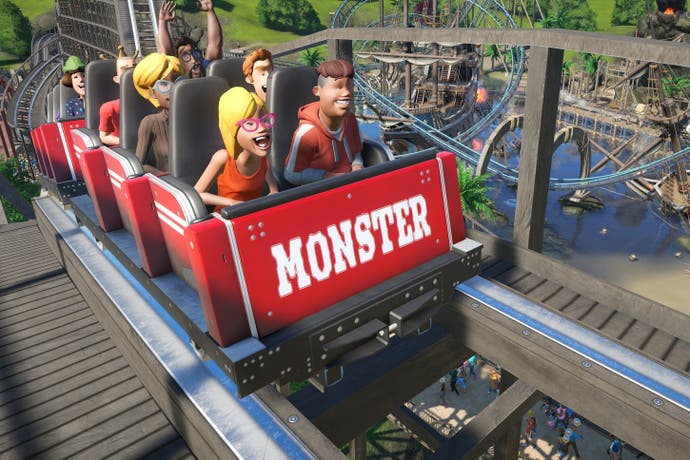 Update, 27/3/18: Planet Coaster's Studios Pack expansion is here, and its accompanying launch trailer offers a whistle stop tour of its new movie-themed features.
To save you the journey down to the bottom of the page, additions include new stunts, props, vehicles, animatronics, special effects, and building parts, as well as three new rides - all of which you can see in new-fangled move-o-vision below:
Planet Coaster's Studios Pack is out now on Steam, and costs cost £7.99 / $10.99 USD.
---
Original story, 21/3/18: Frontier has announced that Planet Coaster will be getting a new movie-themed paid DLC expansion next week, in the form of the Studios Pack.
According to Frontier, the Studios Pack is "specifically catered for those who want to bring that glitzy Hollywood glamour to their park", and introduces new stunts, props, vehicles, character animatronics, placeable special effects, plus static and animated building attachments. Park designers can also use new wall sets, construction props, and metropolis wall tiles to create behind-the-scenes backlots.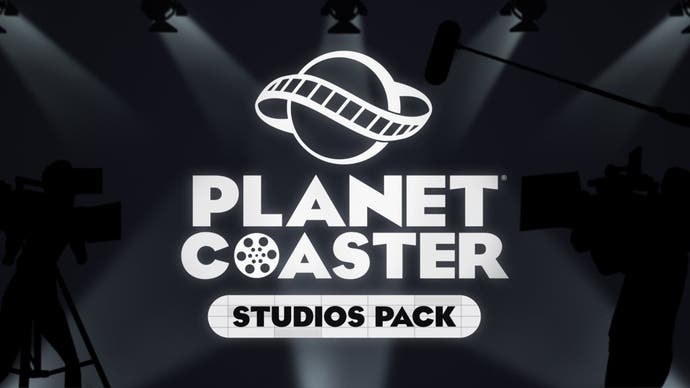 The Studios Pack also introduces three new rides: the Big Screen Tour, Re-Motion, and Holly Horror Heights. Big Screen Tour is an electrically powered tour-bus-style track ride and can be used to guide guests through those newly designed theme park backlots.
Re-Motion, meanwhile, is a motion-simulator-style track ride, featuring an adjustable robot arm that enables seats to be moved freely in all directions, and parabolic screens to create more immersive experiences. Finally, there's Horror Heights, which is described as a "classic multi-drop tower" that's designed to work inside Planet Coaster buildings.
The Studios Pack will launch next Tuesday, March 27th, and will cost £7.99 / $10.99 USD.
Additionally, Frontier will release a free update alongside the Studios Pack. This includes hotels that can be used to encourage guests to stay at parks longer, path tunnelling, triggerable flexi-colour on objects, and triggerable time-of-day in the ride camera.
Frontier says its will show off Planet Coaster's various new features in a livestream on Monday, so hopefully we'll get some proper accompanying visuals then.