Plague Inc. lets you create a Fake News story - and watch it spread across the world
Perfect for the bus.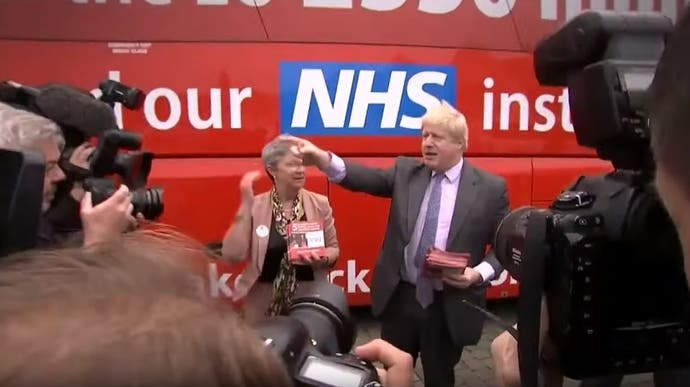 Plague Inc. has a fake news update that lets players spread conspiracy theories and election campaign mudslinging across the world.
Normally in Plague Inc. you create a disease and evolve it. But, ahead of the general election on 12th December, its Fake News scenario charges the player with creating their own fake news story and deceiving the world using modern tools and psychological tricks before fact checkers can debunk them.
Developer Ndemic Creations worked with professional fact-checking organisations, such as the UK charity Full Facts, to add authenticity to the game's Fake News scenario, which is designed to offer "a heightened view into the extremes of misinformation and the serious consequences it can have for our democracies, health and society".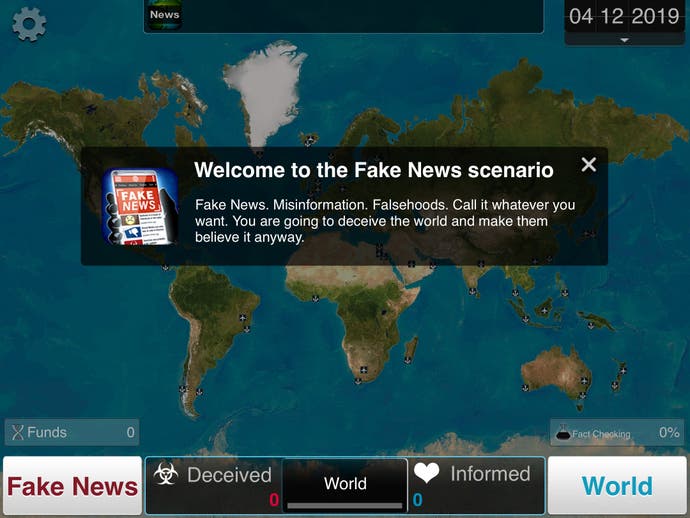 "Just like a deadly pandemic, the spread of misinformation is a huge threat to our society," said Plague Inc. creator James Vaughan.
"When designing this new update for Plague Inc., it was scary how many of our infection algorithms translated perfectly to the world of false facts, fake news and bad information. Full Fact are a hugely powerful resource that everyone should use to make sure they really know what is going on."
The Fake News scenario is free for anyone that has Plague Inc. and is available on iOS now. It will be released on PC, Android and consoles soon.
Something for Boris to play on the campaign bus, perhaps?