PixelJunk Monsters Ultimate gets Steam release date
PSN tower defense title to be re-released this month.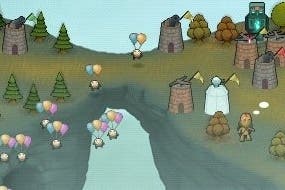 PixelJunk Monsters developer Q-Games has announced a 26th August release date for the title's buffed-up Steam version.
Buy PixelJunk Monsters Ultimate pre-release and you'll get 15 per cent off - £12.74, down from £14.99. Or you can buy two copies at once and save even more (thanks, Polygon).
The game includes single player, local and online co-op, Big Picture mode, leaderboards, achievements, Steam trading cards and badges.
The PlayStation Network tower defense title originally launched back in 2007, and last month launched on PlayStation Vita under the guise of PixelJunk Monsters: Ultimate HD.