Pirates in your browser: swashbuckling MMO Kartuga sets sail for beta
Avast world to explore.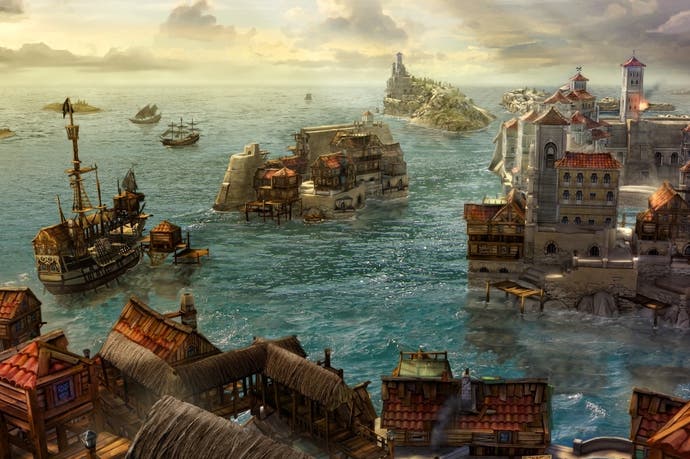 Buccaneering browser MMO Kartuga will set sail into beta next month, developer InnoGames has announced.
It looks like you'll be able to explore three big areas and there will be team-based PVP to spice (trade) the whole thing up.
Vessels come in various shapes and sizes and can be upgraded to your salty seadog whims. The game's armada is split into three classes: damaging Destroyers, sturdy Protectors and utility Engineers.
Kartuga also includes some of the nicest looking water we've ever seen in a browser-based game, courtesy of its Unity 3D engine.
InnoGames boasted that 50,000 players have already signed up for the game. Eurogamer will have a number of beta keys to give away in the not-too-distant future.
"The game adds new perspectives to the pirate genre. The setting does not have anything to do with clichéd Caribbean parrots," InnoGames spokesman Dennis Heinert said. "The game adds new perspectives to the pirate genre. This is all free to play and massively multiplayer in a persistent world."