Physics-based dungeon crawler Delver's Drop funded on Kickstarter
Six days to go to meet stretch goals for co-op, new classes, and maybe a console port.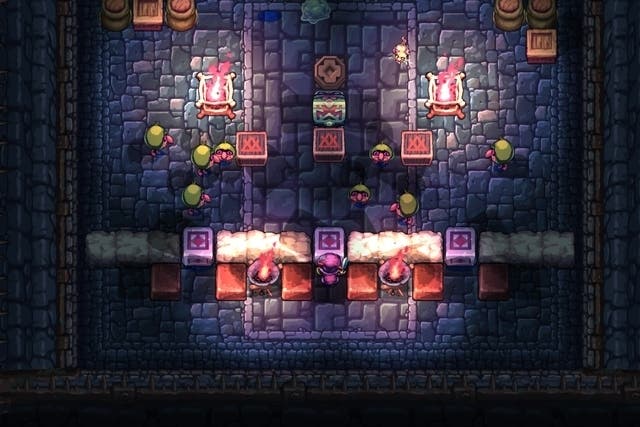 The rather nifty looking physics-based roguelike Delver's Drop was successfully funded on Kickstarter.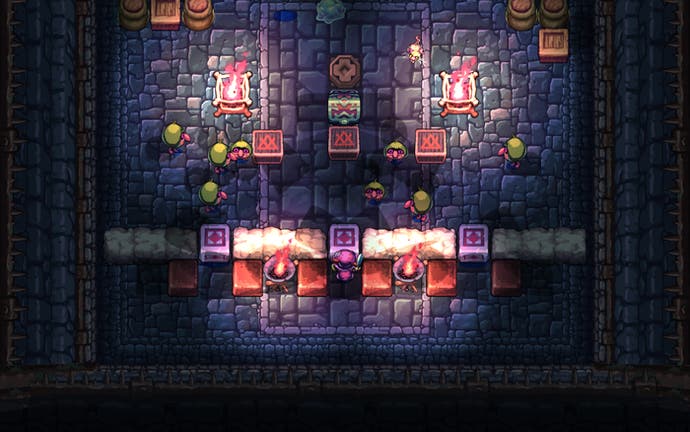 Developer Pixelscopic was looking for $75,000 to fund its class-based dungeon crawler and as of writing this it's at $90,330 with six days to go before its 13th March deadline.
"Thank you to those who gave us confidence with their pledges during the lean middle days. Thank you to those who rode in on this last tidal wave of awesomeness. Thanks to everyone who shared with their friends. Thanks to the press for giving us a few moments of your time and sharing your viewership," wrote Pixelscopic in a recent update.
Now the team is looking to achieve its multitude of stretch goals. At $85,000 it will expedite its Linux port and ship that the same day as its PC and Mac versions in October. This version will be available to all backers who pledge more than $15. At $100,000 it will add a seventh character class and additional zone to the game with new enemies and art.
The more optimistic goals will likely not be ready in time for launch, but sound enticing nonetheless. At $115,000 Pixelscopic will add four-player local multiplayer in Deathmatch and Horde modes, while $130,000 will guarantee a drop-in/drop-out co-op option. There's a few more expansions for marks between $150-$200K and the most optimistic goal is at $240,000 where Pixelscopic will do everything in its power to bring Delver's Drop to consoles next year, pending manufacturer approval.
For more information, check out our initial post about Delver's Drop or go to its Kickstarter.