Phoenix Wright: Ace Attorney Trilogy HD due next week on iOS
$5.99 - $6.99 each, or $16.99 for the whole collection.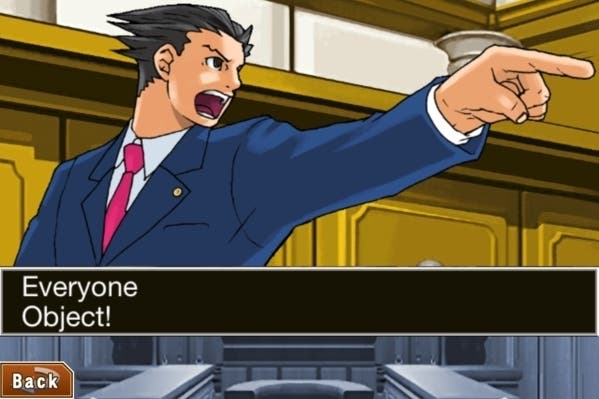 Last we checked the Ace Attorney HD Trilogy was pushed back to July, but HOLD IT! It turns out its been brought forward over a month and is now due on 30th May.
The first two cases of the first title will be free, then users will have the option to buy the rest of the game for $5.99 (about £4). After that, you can purchase the two subsequent games for $6.99 (about £4.6) a piece.
Or, for the best value, you can buy the whole shebang at once for $16.99 (about £11).

This HD version of the DS trilogy features enhanced graphics optimised for the iOS's retina display and adds new social features like the "Everyone Object!" mode, "which allows players to share dissatisfaction with everyday life, Phoenix-style!" We're not sure what that mean exactly, but if it brings me one step closer to being Phoenix Wright I will not object.
No mention was made of the previously announced Android port.
Beyond the original trilogy, Phoenix Wright: Ace Attorney - Dual Destinies is due on 3DS later this year. Check out the latest trailer for that below.