PewDiePie launches weekly Twitch show, as advertisers back away from YouTube
"This month, most likely, a lot of creators are not going to get paid."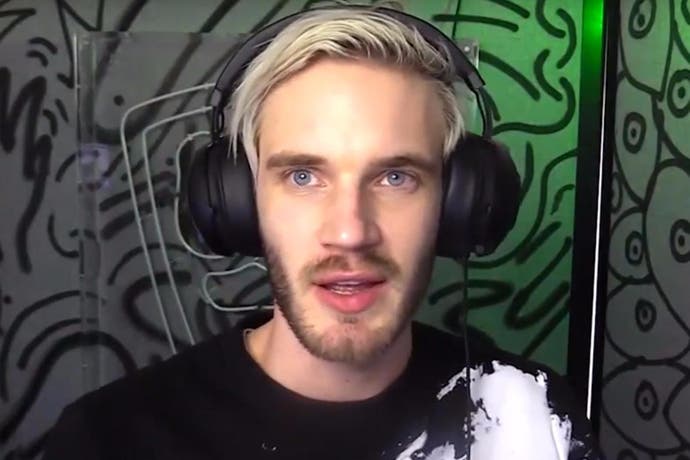 YouTube's most-subscribed creator, Felix 'PewDiePie' Kjellberg, has launched a weekly show on rival platform Twitch, during a period he's coined the 'Adpocalypse'.
Following reports from both The Times and Wall Street Journal last month that highlighted advertisements being run ahead of YouTube videos containing hate speech, major companies including PepsiCo, Walmart and Starbucks pulled their ad campaigns from the site entirely.
In a video entitled 'YOUTUBEISOVERPARTY', Kjellberg talked about the impact this was having on his own revenue and questioned whether it was an overreaction on the behalf of advertisers.
"There's like, what, nine billion videos on YouTube?" questioned Kjellberg, who was recently dropped by YouTube network Maker Studios after a number of controversial stunts. "And people are worried about five? I agree, it's still a problem, but should everyone on the platform be affected by five racist dudes?"
Although Kjellberg now earns millions of dollars each year, the YouTuber recalled an earlier point in his career in which he was living from paycheck to paycheck.
"I pray for everyone that's a smaller channel that they can hang in there for now," said Kjellberg. "This month, most likely, a lot of creators are not going to get paid."
At the end of the video, PewDiePie revealed plans for a new weekly live show hosted on Twitch. This marks the first time we've seen the immensely-popular YouTuber pledge to create regular content for another platform.
"I decided this before, okay?" jokes Kjellberg. "Before anything, so don't read it the wrong way. But I wanted to start doing streams on Twitch."
His new talk show, Best Club, launched on Sunday, attracting around 90,000 followers to the channel.
Kjellberg has dabbled with Twitch before, having helped raise $1.3m for AIDS charity RED last year during a livestream event, but it's interesting to see him make this jump at such a volatile time for YouTube creators.
Eurogamer's own YouTube channel relies on an income provided by advertisements (like and subscribe, I'm begging you), as do most creators on the platform. This isn't just a story about PewDiePie, it's bigger than that.
2017 is already shaping up to be one of the most important year's in YouTube's history, as it draws more and more criticism from an increasingly sceptical mainstream media. It's created global superstars such as Kjellberg and benefited greatly from their success, but it doesn't control them. When PewDiePie tells an offensive joke and is accused of anti-semitism, it's not only embarrassing for YouTube, but also expensive. It feels like something's got to give.
Incredibly, given the concerns being raised, the Swedish YouTuber needed to reupload his 'YOUTUBEISOVERPARTY' video after its advertisements were automatically removed by YouTube.