Peter Molyneux's NFT game Legacy has already sold $50m of "land"
"London" sells for $900k.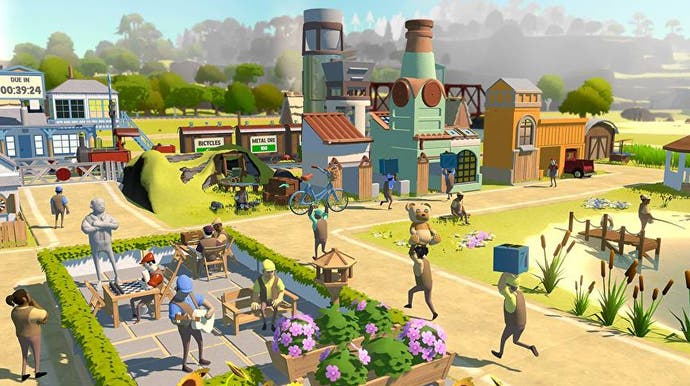 Legacy, the upcoming NFT-funded game from Fable creator Peter Molyneux, has already raked in around $53m (£40m).
Hopeful speculators can purchase imaginary land in the game, which is not due out until some point next year, and are indeed apparently doing so.
The game's most expensive land plot, "London", sold for $900k ($670k). All of these purchases were made via the new LegacyCoin cryptocurrency, which is based on the Ethereum blockchain (thanks RPS, IGN).
Last weekend, Molyneux gave new details on Legacy as he announced that players could begin pouring money into the project by purchasing "Land NFTs".
Digital prospectors with a Land NFT can then found their own "in-game blockchain business association" - with the idea being that you will then earn your money back, and then some.
"Crucially, as a business association owner, you will have access to Legacy Keys," 22cans' blockchain business partner Gala Games said previously.
"These items can be lent to other people who want to start an in-game business in Legacy, making them your in-game Business Partners. As part of your association, they will share a portion of their earned LegacyCoin with you."
Legacy has been a project of Molyneux's since at least 2017, at his Guildford-based 22cans studio that had dropped off the radar following the 2016 launches of Godus Wars and The Trail.
NFTs are the big new industry buzzword as publishers seek to cash in on the craze - to the annoyance of fans and some of their own developers. EA and Ubisoft have already discussed some of their plans, and today Ubisoft's Quartz platform was described as "a useless, costly, ecologically mortifying tech" by a French trade union.