PES 2019 officially announced and Coutinho is the cover star
Neither still in the Champions League.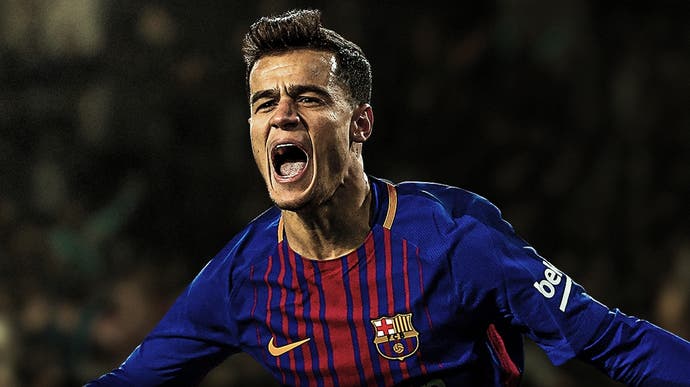 Following last month's PES 2019 leak, Konami has made its upcoming football game official.
After losing the Champions League licence for this year's game, Konami said PES 2019 has more fully-licensed leagues and stadiums as well as more club-licensed partnerships, although the company has yet to announce these. PES still has the deal with Liverpool, though. Here's the squad looking dapper in PES 2019: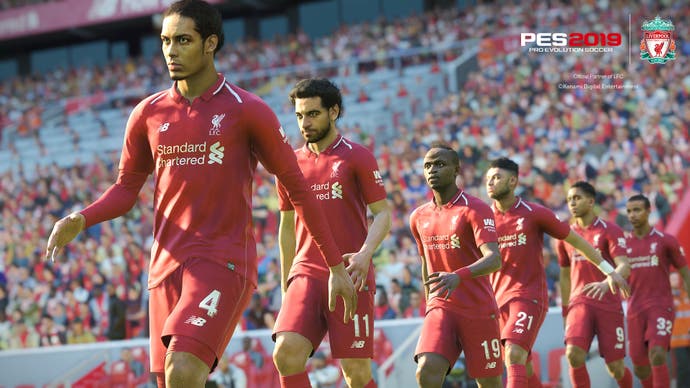 Barcelona and Brazil star Philippe Coutinho, who once pretended to have a poorly back while engineering a big-money transfer out of Liverpool, is the PES 2019 cover star. David Beckham is the cover star of the appropriately-named David Beckham Edition as well as the download-only Legend Edition.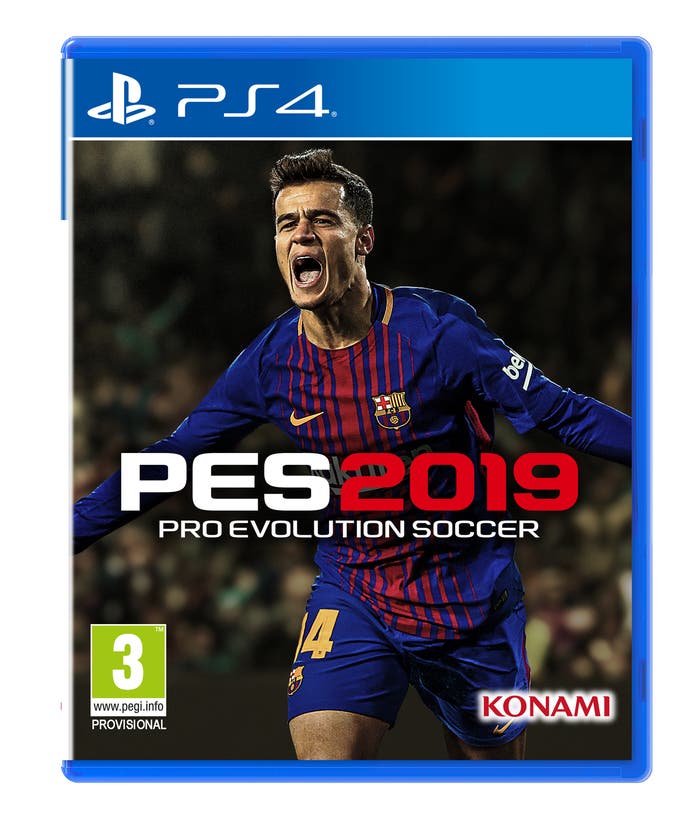 Gameplay wise, there are 11 new skill traits for players, which should hopefully add variety and individuality. These include cross over turn, no-look pass, controlled chip, dipping shot and rising shot. These new skills increase the total in-game number to 39.
There's a new visible fatigue system, too, which impacts performance and behaviour. Players now give a clear visual indication when they are tired.
Elsewhere, there's new net physics and celebrations. Oh, and quick substitutions are available when the ball goes out of play. Yay!
myClub sounds a lot more like FIFA Ultimate Team in PES 2019. Konami said it has a brand new player card design, and has introduced "high performance players", which includes legend players and players of the week. Players of the week cards have temporarily boosted stats based on real-world performances. Legend players include the aforementioned Beckham, Maradona, Cruyff, Nedvěd, Gullit, Maldini and Kahn.
Also new for myClub is PES League weekly matches. Here, your division and position changes depending on your performance, and you get various rewards if you make it to the top ranking.
PES 2019 is due out on 30th August 2018 for PC via Steam, PlayStation 4 and Xbox One. There's no word on a Nintendo Switch version.