Persona 5 a PS3 exclusive out in 2014
Plus, Persona games for 3DS and Vita announced.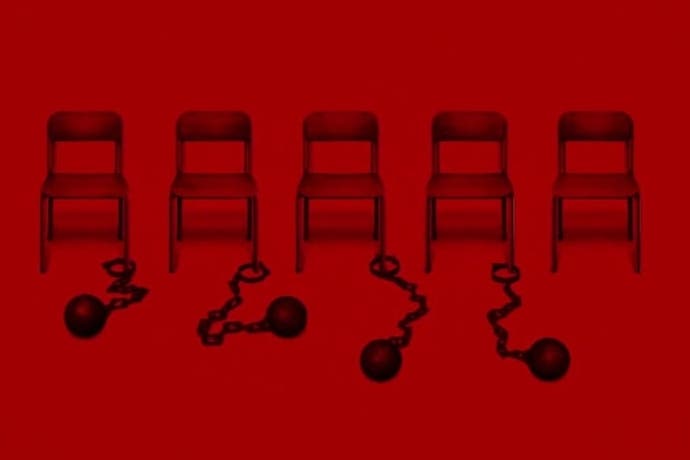 Atlus has announced Persona 5, a PlayStation 3 exclusive due out in Japan by the end of 2014.
There's little else to report on the game, the next in the role-playing series, save for its mysterious teaser trailer, below. It features five chairs, four of which have a ball and chain attached. "You are slave," the text reads. "Want emancipation?"
Meanwhile, Atlus has announced Persona Q: Shadow of the Labyrinth, a Nintendo 3DS-exclusive spin-off featuring chibi Persona 3 and 4 characters. It's due out in Japan on 5th June 2014.
According to Gematsu, Persona Q has an Etrian Odyssey-style command-based battle system, and revolves around dungeon crawling gameplay. Its debut trailer is below.
And finally, Atlus announced a PlayStation Vita Persona game, called Persona 4: Dancing All Night. It's a rhythm/music game set during the events of Persona 4 due out in Japan in late 2014. Debut trailer is below.
Earlier this month Sega bought Index, the parent company of Atlus. Atlus' highest-profile brands include Shin Megami Tensei, Persona and Etrian Odyssey. It's also published the recently-released Dragon's Crown.