Perry: Target Asia, make games simpler
Acclaim CCO talks Gaikai and more.
Acclaim's chief creative officer David Perry has warned that developers and publishers must do more to take advantage of Asian markets or risk losing out on big money in the long run.
"My question is, What if a really good game was free? Halo quality for free," he said during his keynote address at the Develop Evolve conference in Brighton today. "There's been some really famous household-name designers come out of Japan. Are you willing to bet there will not be a named person ever from China, Korea or India?"
Perry argued that free-to-play games and micro-transactions were all innovations from Asian markets, but, despite the huge amounts of money they generate, Western developers continue to persist with high-cost retail games and "just aren't exploiting this anything like as much as they should".
"Each generation we keep increasing our prices and making the wall higher. I'm worried about the next-generation - are we going to charge another USD 10 or USD 20 for a game? Gamers have to keep climbing over this wall to continue to play. Many gamers and students can't afford to," he said.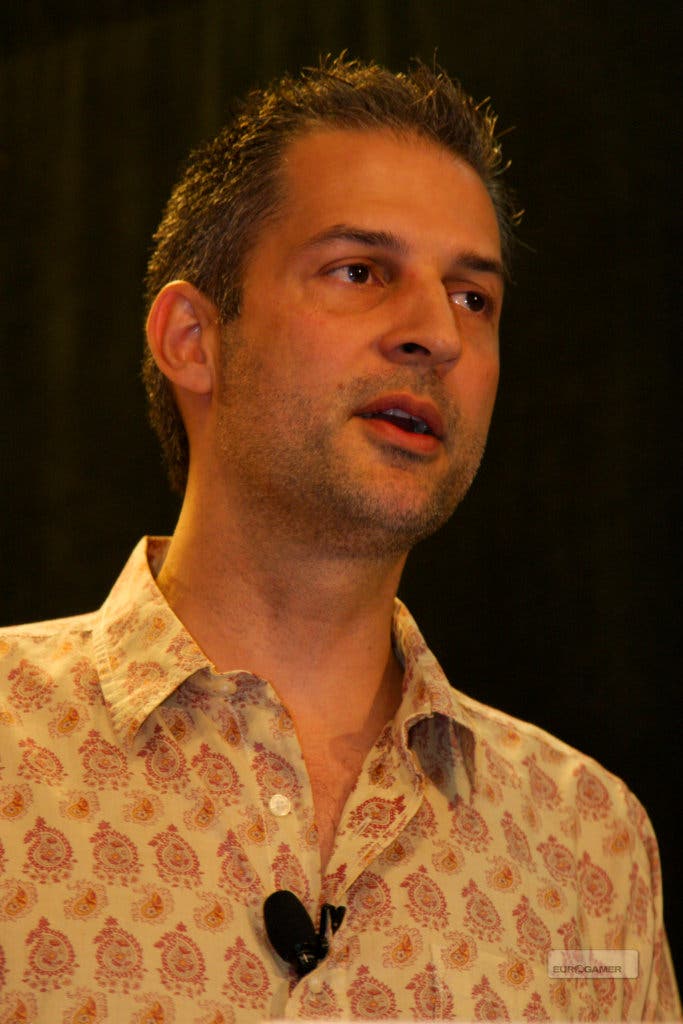 As expected, Perry also spoke about Gaikai, the facility he has been developing with partners in Holland, which aims to allow publishers to provide access to high-end games through web browsers using bespoke Flash technology.
Although he stopped short of talking about specific plans outside California, where Gaikai is testing, he did note that 67 per cent of the UK has broadband capable of running the service - a higher proportion than the US.
It all played into Perry's theme - that developers must wise up or risk losing out, whether that's in Asia or in game interfaces. As an example of the latter, he pointed out that World of Warcraft - a game often praised of reducing the "friction" between wanting to play and actually playing - takes around 30 mouse-clicks to enter.
Perry also had some advice on how best for Western developers to tackle the Asian markets. "They have been going through different generations of trying things with micro-transactions and the thing you must realise if you don't like these ideas, it's fine," he said. "Because it's like the Wild West, and it's your challenge to create new ones."
Develop continues tomorrow and Thursday. For more on Gaikai, check out Digital Foundry's extensive technical interview from a couple of weeks back. We'll have our own Develop interview with Perry available soon.