People Can Fly founder founds new studio The Astronauts
Has an Unreal Engine 3 game in development for 2013 already.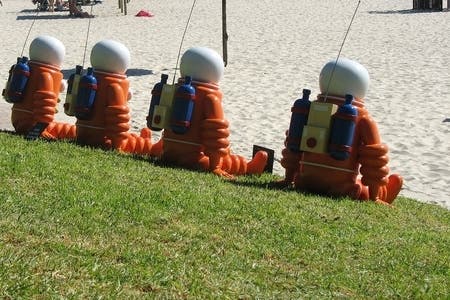 When Bulletstorm dev People Can Fly was bought by Epic Games earlier this year, the studio's founder Adrian Chmielarz left. Where did he go? He went to form a new studio called The Astronauts, because he evidently likes the aviation theme.
Does he hate Epic Games? Probably not; he's signed a long-term Unreal Engine 3 licensing deal and already has an unannounced title in development for 2013. That's quick.
Chmielarz, a game designer, founded The Astronauts with fellow People Can Fly departees Andrzej Poznanski, artist, and Michal Kosieradzki, animator.
Judging by The Astronauts website, the studio's existence has been public for over a month. The Unreal Engine 3 licensing deal provided the platform for a press release blast.
People Can Fly is currently working on Gears of War: Judgment, which is spelt wrong but apparently that's the way Epic wants it.