PC players can get Dark Souls Remastered half-price if they own the original
Prepare to Die Edition being pulled from Steam.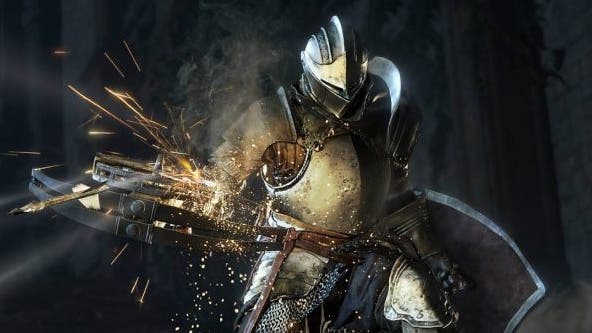 Bandai Namco has confirmed that owners of the original Dark Souls: Prepare to Die Edition on PC can get 50% off Dark Souls Remastered when it launches on May 25th.
The offer, which Bandai Namco is calling a "loyalty discount", marks something of a U-turn for the publisher. In January, a discount was briefly spotted on the official Remastered pre-order page, but Bandai Namco denied its validity, telling PC Gamer that existing Dark Souls owners on PC would see no savings at launch.
The main caveat regarding Bandai Namco's newly confirmed discount appears to be that it's only available through Steam. You'll need to have the original Dark Souls: Prepare to Die Edition in your Steam library when you purchase Dark Souls Remastered in order to get 50% off.
Speaking of the Prepare to Die Edition, Bandai Namco says that it will be removed from sale on Steam on May 9th, 2018 - although existing owners can continue to play it after that date. This is something of an unexpected move given that Dark Souls 2 can still be purchased on Steam, despite the presence of the more recent, rejigged Scholar of the First Sin edition.
However, the Prepare to Die Edition is a notoriously wonky port of From Software's classic, even accounting for the incredible post-launch efforts of talented modder Durante. It's possible that Bandai Namco simply wants to wash its hands of the original PC version, now that the hopefully more robust Remastered edition is on the way.
That said, given the minor but noticeable art-style changes in the new version, purists might want to pick up the original now, while they still have the chance.
Dark Souls: Remastered will launch on PC, PS4, and Xbox One on May 25th. The recently delayed Switch version is now expected to launch "later this summer".