PC: 12 Games of Christmas
Oh look, mistletoe!
Stop clowning around; it really is bastardly cold out there. Still, it's good for one thing: keeping my PC from overheating. All I have to do is wrap up warm and open my window, then pop in one of these festively fantastic frolics and laugh away merrily - probably with a vat of mulled wine close-by to ensure I am well and truly smashed. I'm only giving it serious consideration because there are some games worth seriously considering.
You see, like Cinderella the PC is often overlooked because its big and fat sisters The Consoles are obscuring the view - you could certainly bicker about it sharing more titles with them these days. There are lots of good reasons for this, of course: consoles require less upgrading and less faffing around with, they are also a little easier on the wallet. But despite all this, 2007 has been a storming year for the PC, as our Christmas list will hopefully convey.
We would like to give a hearty pat on the back to some expansions before we get there, though. Titles like Supreme Commander: Forged Alliance, Neverwinter Nights 2: Mask of the Betrayer, Company of Heroes: Opposing Fronts, Medieval II: Total War Kingdoms, Heroes of Might & Magic V: Tribes of the East and F.E.A.R. Perseus Mandate should let you relive some of the best games of recent times.
Now, without further ado, let's begin.
Crysis
Release date: 16th November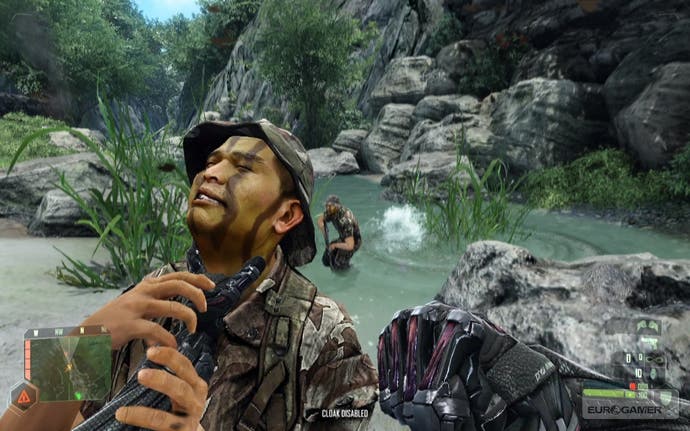 Arnold Schwarzenegger was, and maybe still is in a different way, a big chap. That is my rather complicated way of saying: if he was scared - and he was - of Predator, then I would likely have slipped and landed in my own pile of frightened-release long before I ever got close to jumping off a waterfall and disguising myself in mud. I would love to be as snazzy as Predator and this is where Crysis comes in - yes there is a point, see.
The rules have changed a little and you are far from an ugly alien beast-thing that listens to reggae, but the Crysis nanosuit gives you more or less the same powers: you can use it to regain health, wildly increase your strength, turn invisible, jump onto buildings or sprint faster than Ben Johnson on steroids. Bounding through beautiful foliage and dynamically assaulting pockets of enemy resistance like a robotic tiger is right up my alley, then.
Unsurprisingly there is much more to it than that. All at once it is outrageously handsome and instantly enjoyable (much like me), and coupled with typical excellent multiplayer option and a superb editor it has legs yet. Uninventive, perhaps, but a pure first-person shooter for its original audience.
Sob: Crysis sounds a bit like cry which is what your friend does when you stamp on his foot.
The Witcher
Out now!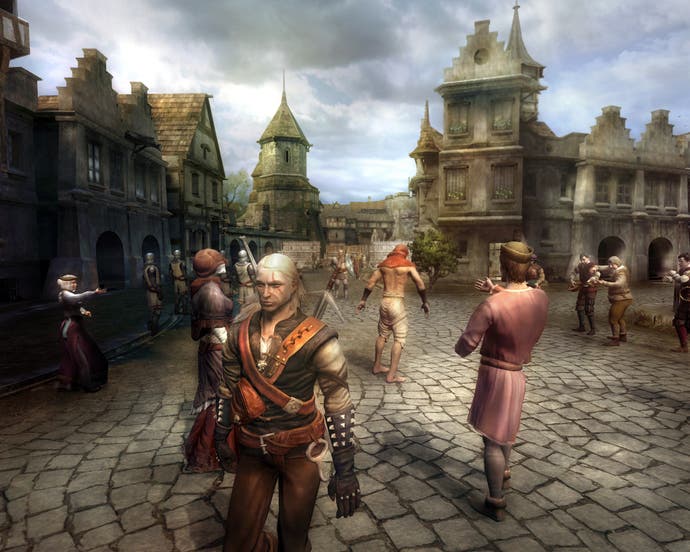 I like a good story; I often read books. I enjoy following the lives of my characters, watching their relationships and exploring their pasts - getting to know them. The Witcher is already written, influenced by Polish novels; you simply open the book on the first page and begin your story. You will find no lengthy character-creation screens to alter your nostril hair; you are Geralt, the mutant monster hunter.
However, role-players will find much to make them at home: there are levels to gain and increase the abilities of your character; there are items to collect and equip Geralt with; there is a wonderfully accomplished alchemy system to brew your own potions with. The Witcher was peddled by Atari as a grown-up game where you can collect naughty cards after you sleep with women, but that does it a disservice as there is much more under its busty appearance. Atmosphere leaks lovingly from grubby rural towns and combat is enjoyable and active. Statistic-lovers be warned, but those who prefer a story be recommended.
Club foot: Geralt is a mutant. Tom knows what that's like, because one of his toes points slightly the wrong way. Yes we've run out of facts sod off.
BioShock
Out now!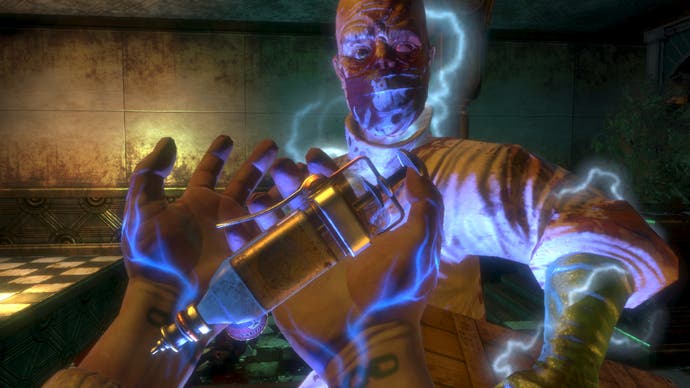 Hearing recommendations for BioShock again should make you feel a little sick by now. But when I drag my mind back to its leaky corridors I feel as if I am recalling being on holiday somewhere. Rapture was such a complete world I half-expect to see a postcard for it in a spinning rack on Brighton Beach - the creative force behind it was staggering.
It invents, too - just like you will when you get there, and decorates shooting things with elements from role-playing games like upgrading your abilities and modifying your weapons. It helps make the experience compelling, as if the story and direction needed any help. It is also not a terribly scary game. It is atmosphere by the bucket-load, but I've seen some people put-off by the rather chilling opening section you get to play in the demo. Do not be fooled.
BioShock is an experience to be remembered, then, and you should really look into it if you haven't already.
Big Daddy or chips: Just harvest them. It's not real.
Call of Duty 4: Modern Warfare
Out now!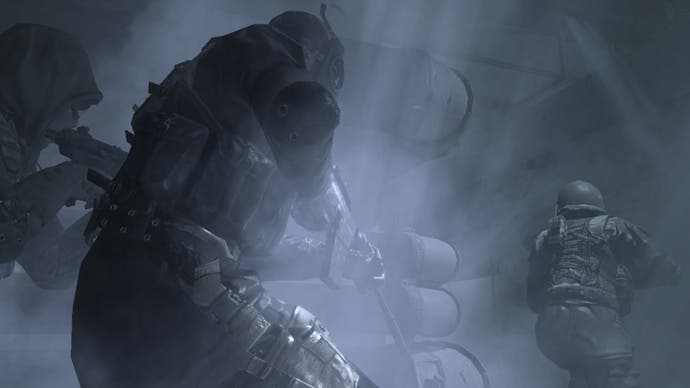 Call of Duty 4 has a chap in it with a fantastic moustache beard-thing. He looks like the sort of person who was waltzing around Brighton a few months ago for the facial hair competition. If Call of Duty 4 had a moustache it would be big and bushy, but well considered - as if it had been planned from start to finish.
You see, Infinity Ward has made Modern Warfare like a film, a cheesy phrase but an apt comparison. The action is superbly directed, diverse, loud and intense. Buildings fall apart as enemies pepper them with bullets that yes are quite destructive actually - you learn from the start that thin walls are no obstacle in your search for blood.
It feels as if the BBC has reached out and dragged you into Iraq or a middle-eastern conflict, then added Hollywood on top. Short but fulfilling for those of you with a single-player ambitions, but if you have a penchant for online battles then there is a world of extra content to keep you playing for months.
Modern Warfare: Modern Warfare Modern Warfare Warfare Warfare Warfare Warfare Warfare Warfare Combat Warfare Warfare no no stop it's gone wrong again!