Pay to unlock Usain Bolt as a Temple Run 2 playable character
Act fast, he's going quick.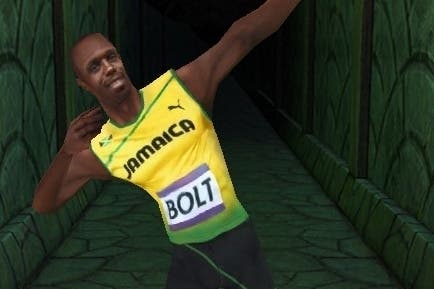 12 months have passed since the glory of London 2012. Jessica Ennis is now appearing in skin care ads. Olympic Park is being dismantled, and gold medallist Usain Bolt is now available to purchase as a playable character in endless runner Temple Run 2.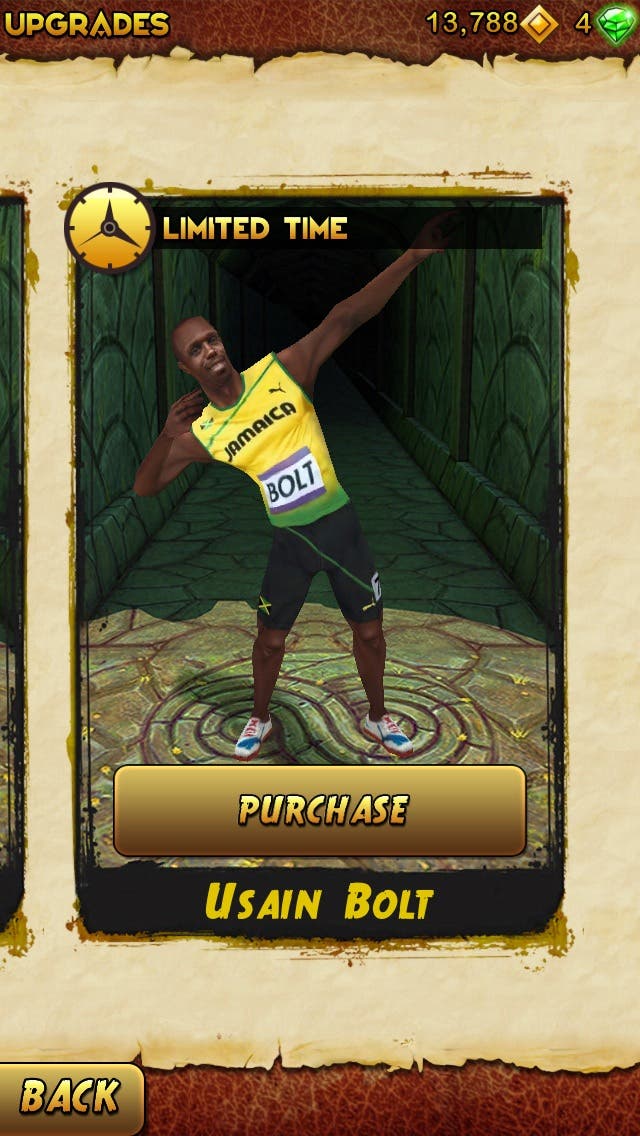 The free-to-play iOS and Android title currently offers Bolt - for a limited time - for just 69p.
You won't be able to use any in-game coins that you've already earned or paid for. Bolt only wants your cash.
For your money you'll get Bolt's likeness and the ability to fire him up via a special ability. Nope, not steroids.
Activating Bolt's electric bolt shield will grant you invincibility, turns on an auto-guidance mode and also attracts coins.
"It's hard to fault an accessible, thrilling game that offers itself to you for free," Owen Faraday wrote in Eurogamer's Temple Run 2 review, "but it's so similar to its predecessor that it ultimately feels a bit unnecessary." Perhaps Bolt can change all that.