Paul W. S. Anderson's Monster Hunter movie now has an official release date
In Khezu want to put it in your diary.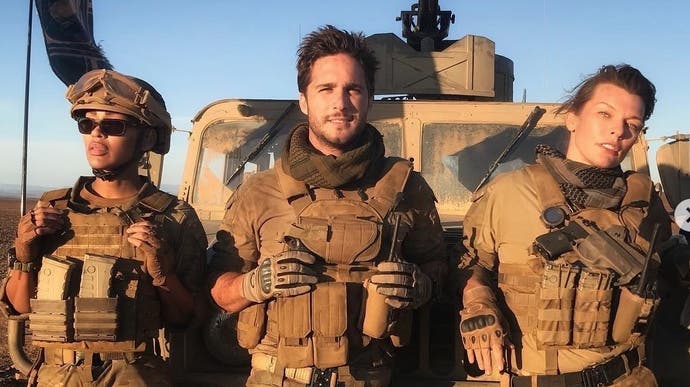 If you've been awaiting the arrival Paul W. S. Anderson's Monster Hunter movie with bated breath (and not necessarily because you're incredibly excited to see it), you may now begin the countdown toward exhalation: Sony Pictures has announced that Monster Hunter will be hitting cinemas, possibly with a faint squelching sound, on September 4th next year.
That release date (thanks Deadline) has been a long time coming; a Monster Hunter film was first rumoured to be in the works back in 2012 and was only made official by Capcom last year. As we now know, it's being helmed by Resident Evil and Event Horizon director Paul W. S. Anderson and stars Milla Jovovich, Diego Boneta, Ron Perlman, Meagan Good, and Tony Jaa.
If you're curious to know how Anderson and co. have chosen to adapt Capcom's beloved Monster Hunter series for the big screen, here's the official synopsis: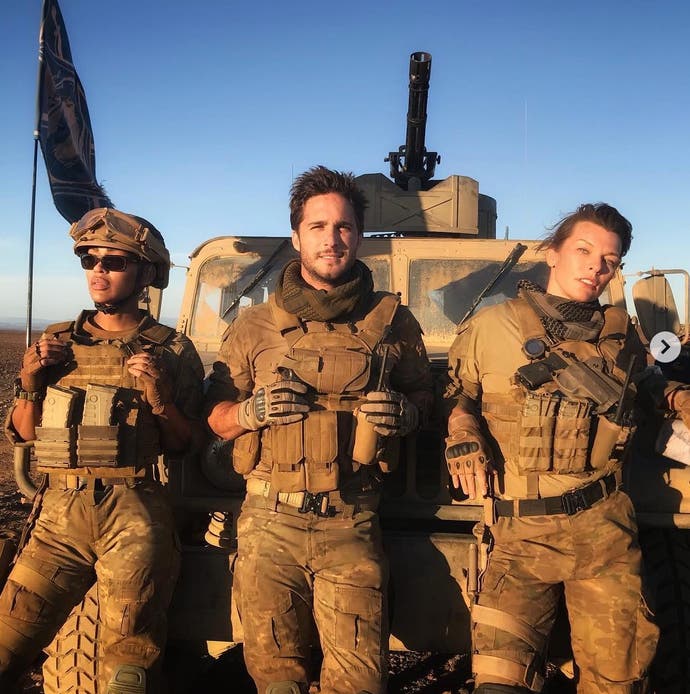 "Behind our world, there is another - a world of dangerous and powerful monsters that rule their domain with deadly ferocity. When Lt. Artemis (Jovovich) and her loyal soldiers are transported from our world to the new world, the unflappable lieutenant receives the shock of her life. In her desperate battle for survival against enormous enemies with incredible powers and unstoppable, terrifying attacks, Artemis will team up with a mysterious man (Tony Jaa) who has found a way to fight back." Whereupon hijinks will almost inevitably ensure.

It is not, let's be honest, a plot synopsis that crackles with invention, and the various set shots that have popped up across social media throughout filming (mostly consisting of soldiers with big guns and only very limited monster hunting paraphernalia) haven't exactly done much to inspire fan confidence in the project either.
Of course, my skepticism could be entirely unfounded, and the Monster Hunter movie might be a real hoot when it launches next year. But if the trailer doesn't feature at least one scene in which someone pulls a giant BBQ spit out of their underpants and then rustles up some chops, I think it's probably fair to assume the entire endeavour is doomed.