Paul McCartney writing music with Bungie
"Halo, Goodbye."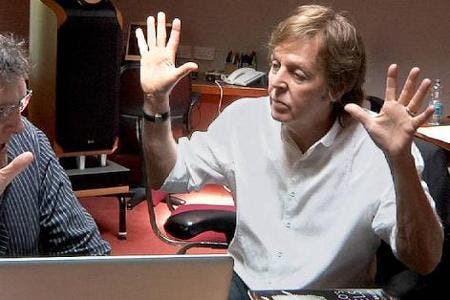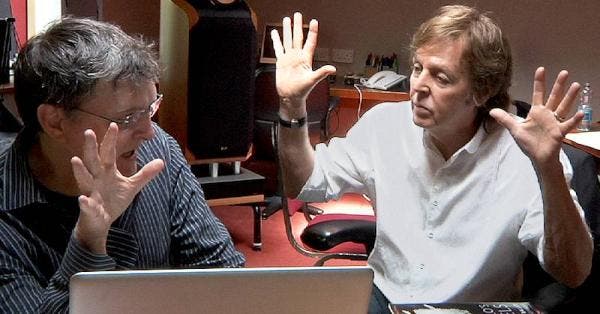 Former Beatle Paul McCartney is writing music with former Halo developer Bungie, he's confirmed.
"I'm really excited to be working on writing music with @bungie, the studio that made Halo," he tweeted alongside the above image. It shows an animated McCartney with veteran Bungie composer Marty O'Donnell.
The tweet confirms reports from January this year, based on an interview the music legend gave to German publication Die Zeit in which McCartney said he was working on music for a video game, found the video game market fascinating and was excited by the project.
Then, he said he felt that by writing music for a game it may be the first time his music would be heard by the next generation. Now we know the game he was on about.
Much of Bungie's future was revealed when the contract it signed with publisher Activision was released into the public domain as part of the high-profile lawsuit between the US giant and Respawn.
According to the 2010 document (which may now be out of date) Bungie's next game Destiny will launch in the autumn of 2013 initially on Xbox 360 and the next Xbox.
Bungie had signed up to make four "sci-fantasy, action shooter games" in the Destiny universe every other year from autumn 2013 to 2019. Under the terms of the deal Bungie will make four downloadable expansion packs codenamed Comet every other year from autumn 2014 up to 2020.