Oxenfree dev just released a Mr. Robot game on iOS and Android
Telltale publishes fourth wall-breaking spin-off.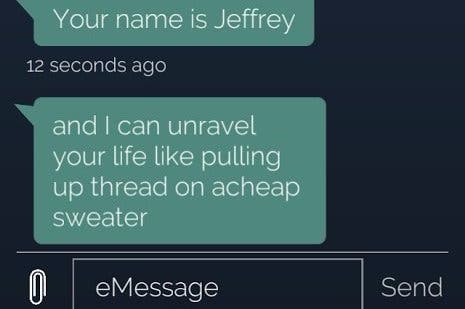 Last Week Telltale Games teased a game based on the hit hacking show Mr .Robot. Now that game is out on iOS and Android and it's a fourth wall-breaking mobile adventure created by Oxenfree developer Night School Studio.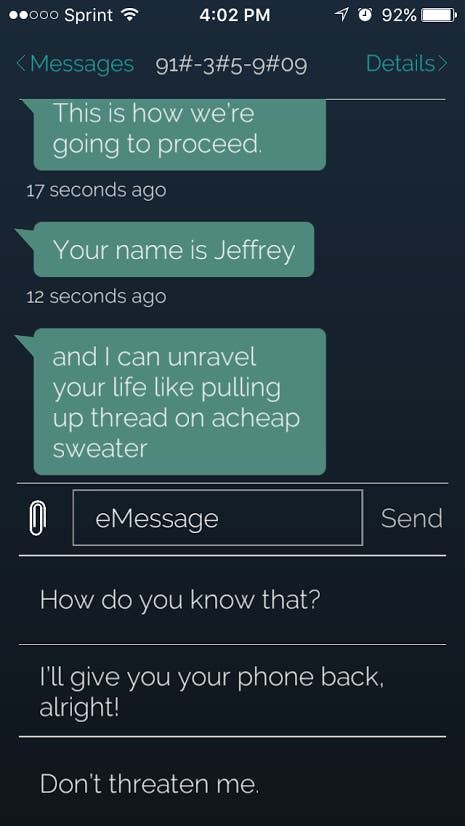 Dubbed Mr. Robot:1.51exfiltratiOn, this meta spin-off sees players picking up a phone that belongs to black hat hacker Darlene as she's gearing up to dismantle the world's largest tech company E-Corp (towards the end of Season One).
The game takes a page from titles like Lifeline and The Martian: Bring Him Home, in which fictional characters correspond with you via in-game texts and you must decide how to interact with them.
According to the developer, the game's story unravels over the course of a week as Darlene and her hacker pals communicate with you in real-time gearing up for activist group fsociety's Fight Club-esque revolution.
Mr. Robot:1.51exfiltratiOn was written by Night School founder and creative director Adam Hines, who previously penned Oxenfree and co-wrote The Wolf Among Us, The Walking Dead, and Tales From the Borderlands back when he worked at Telltale.
Since Mr. Robot:1.51exfiltratiOn only launched earlier today, I've only played through the earliest stages of this meta choose-your-own adventure, but it's off to an interesting start.
Initially it's a little hard to swallow the premise that your character would just find a crappy wayward phone on a pier and instantly decide to reset it and claim it as their own, but get past that and it gets a lot more engrossing as Darlene asks increasingly peculiar favours of you. For some reason she refuses to meet up in person and get her phone back. Why? That's part of the mystery.
One interesting mechanic in Night School's latest is that it uses the Mass Effect / Telltale conversation system in which you choose from a selection of abbreviated dialogue options that result in lengthier exchanges. Only in Mr. Robot you get to see those lengthier messages typed out before you hit send, so you needn't worry about your character saying something that deviates from the player's intention.
Mr. Robot:1.51exfiltratiOn costs £2.29 / $2.99 and has no micro-transactions.