Overwatch's D.Va to be an announcer in Starcraft 2
D.Va and Kerrigan in the same game? Is this a crossover episode?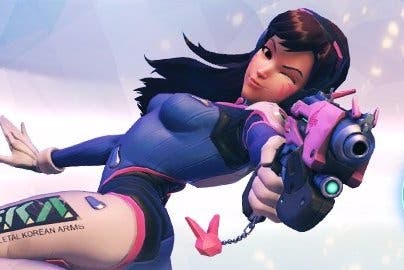 Blizzard is bringing Overwatch's mech-riding esports-playing badass D.Va to Starcraft 2 as an announcer.
Available to BlizzCon attendees and Virtual Ticket holders, and going on sale at a later unannounced date for everyone else, this will be the first character outside of the Starcraft canon to appear in-game, even if it's just as an announcer.

This crossover breaks the fourth wall, but in a sensible way as D.Va is a professional gamer. "Although D.Va is known most recently for her activities within the Overwatch organization, her journey began in the StarCraft esports scene, where she became the #1 ranked player in the world at the age of 16," Blizzard explained in its announcement. "Her StarCraft experience makes her uniquely qualified to support you in-game!"
You can hear some samples of her saying such phrases as "Your base is under attack! Stay cool", or "Nuke's ready, nerf this!", or "Warp in complete. Boom!" here.