Overwatch League takes disciplinary action against four players
UPDATE: Dallas Fuel has let Félix "xQc" Lengyel go.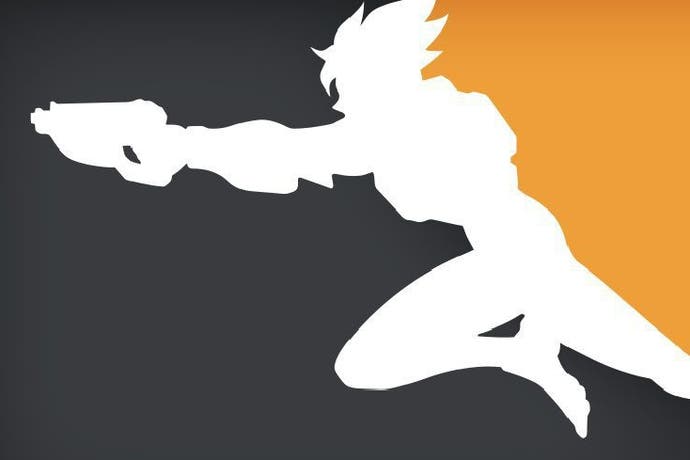 UPDATE 12TH MARCH: Félix "xQc" Lengyel now no longer plays for Dallas Fuel. The professional Overwatch team announced his "release" yesterday and said both parties "mutually agreed to part ways".
"There are few players out there who have achieved as much success in as short a time as Félix has in competitive Overwatch," Dallas Fuel owner Mike Rufail said. "Ultimately, it was in the best interest of our organisation and Félix to part ways before the expiration of his contract. No one wants to see Félix succeed more than we do, and we believe he has a bright future ahead of him. I want to thank him for his time and the passion he brought to the Dallas Fuel.
"Our focus," he continued, "is to field a roster with players that are available to help the Dallas Fuel succeed now and in the future. Releasing Félix today allows us the flexibility to make additional signings during the league transfer window and allows Félix to pursue other opportunities this season and on stream."
Lengyel's four match ban means he will be unavailable to play in the rest of Overwatch League Stage 2, which runs throughout March. Stage 3 begins 5th April.
ORIGINAL STORY 10TH MARCH: Overnight the Overwatch League announced disciplinary action against four players, including a second fine and suspension for Dallas Fuel player Félix "xQc" Lengyel. He had previously been suspended for four games and fined $2000 back in January.
Lengyel has been penalised for "repeatedly" using an emote "in a racially disparaging manner", according to the OWL statement, and using "disparaging language" against Overwatch League casters and fellow players.
The emote in question is the TriHard emote, which shows the face of speedrunner Trihex frozen in an awkward grin. It's one of the most-used emotes on Twitch but its meaning has been perverted by toxic communities and become synonymous with racial abuse, typically spammed when a person of colour appears on a Twitch stream.
It was the TriHard emote with a saluting "7" arm Lengyel used in chat when Overwatch caster Malik Forté, a person of colour, appeared on a stream. This is the main reason Lengyel now faces a four-match ban and $4000 fine.
Lengyel, in a Twitch reaction video, said he didn't realise the racist connotations of the emote and had been using it as a kind of trademark salute. Forté, on Twitter, said he didn't think there was any ill will behind Lengyel's actions but said he had faced years of TriHard abuse in the past. Lengyel, Forté said, ought to know better.
So I feel it would have been more respectful if he would have just looked into the situation a little more before going on his rants. His followers ate all that mess up. But I don't think xqc is a racist. I don't believe he was attacking me. He made a mistake.

— Malik 🎤 (@Malik4Play) March 10, 2018
Among the other players handed disciplinary action by the Overwatch League were Lengyel's Dallas Fuel teammate Timo "Taimou" Kettunen, who was fined $1000 for using "anti-gay slurs" on his personal stream.
"I am sorry to the fans and supporters I let down and offended recently," Kettunen said in a Twitter response. "I listen and read all the comments and I am utmost disappointed in myself that I said those things and all I can do is apologise and move forward.
"My goal has always been to be the best Overwatch player I can to help my team, and I will only get better as a player and a public figure. Thank you to the fans, you all truly make us better."
Houston Outlaws' Tae-yeong "TaiRong" Kim received a formal warning for posting an offensive meme on social media, and promptly apologised and made a donation to the Hiroshima Peace Culture Foundation. And, on a different tack, Ted "Silkthread" Wang from the Los Angeles Valiant was fined $1000 for account sharing.
"It is unacceptable for members of the Overwatch League to use or distribute hateful, racist, or discriminatory speech or memes," said the Overwatch League statement. "It is important for all members to be aware of the impact their speech may have on others.
"The overwhelming majority of Overwatch League players and staff are taking full advantage of the opportunity to play in the first major global, city-based esports league, and are rising to meet the occasion as the public figures that they are. We are committed to building a community around the Overwatch League that is welcoming and inclusive for all players and fans, and we hope that these disciplinary actions demonstrate our seriousness in that endeavor."
The Overwatch League began in January and the teams are up to 15/16 matches played. No team remains unbeaten but New York Excelsior and Seoul Dynasty have 13 wins each, London Spitfire and Los Angeles Valiant have 11 wins apiece. At the other end of the table, Shanghai Dragons are yet to record a win, and Florida Mayhem have one. Lengyel's Dallas Fuel are also under the cosh with only five wins so far.