Overcooked: All You Can Eat is a next-gen compilation
With various extras and online multiplayer.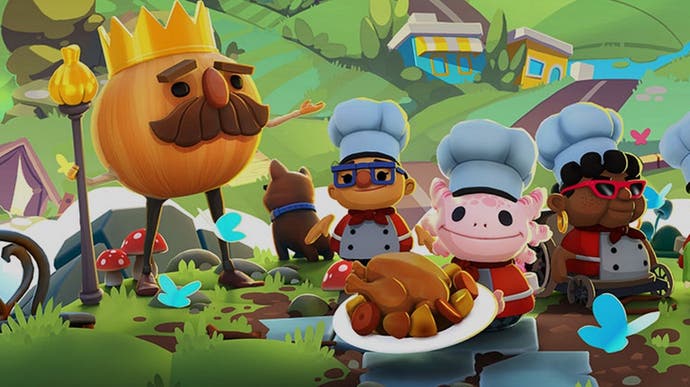 Top-notch culinary party game Overcooked is getting a new version for next-gen consoles.
Overcooked: All You Can Eat is a compilation of both Overcooked 1 and 2 for PlayStation 5 and Xbox Series X, given a 4K and 60fps glaze.
All of the original Overcooked's levels have been remastered in the Overcooked 2 engine, so the package can feature the option of online multiplayer and crossplay throughout.
It adds up to more than 200 levels, including seven ones fresh from the development oven, plus more chefs and costumes. There's also new support for various accessibility options (like a colourblind mode) and a new set of Achievements/Trophies.
Here's how it looks: