Ouya's first exclusive game is a prequel to Human Element
From ex-Infinity Ward man Robert Bowling.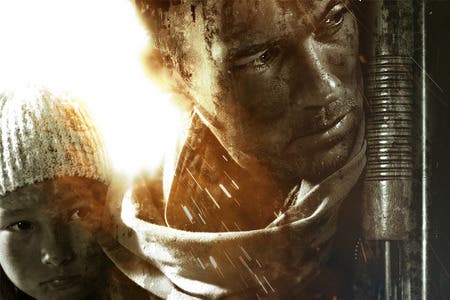 Ex-Call of Duty dev Robert Bowling has announced his upcoming next-gen game Human Element will release episodic content exclusive to Ouya leading up to the game's launch in 2015 on next gen consoles, PC, mobile and tablets.
This is the first game exclusively announced for the crowdsourced Android platform.
Developed by Bowling's recently founded studio Robotoki, Human Element is an action-RPG set in the aftermath of a zombie apocalypse. The game will feature cross-platform play and utilise GPS tracking in its handheld forms.
Human Element will be set 35 years after "the event," the game's parlance for "zombie apocalypse." Bowling explained in a Kickstarter update video, "We're going to work with the Ouya team and bring you an exclusive episodic look at the world as it develops and collapses over the course of the event happening."
He added that backers of Ouya on Kickstarter will receive exclusive updates on Human Element's prequel.
Bowling personally donated $10,000 to Ouya's Kickstarter - which recently flew past the five million dollar mark. Not bad given that it's original goal was only $950,000. The Kickstarter is open until 9th August.