Ouya coming to retail in June for $100
Pre-orders at Amazon, Gamestop, Best Buy and Target. Controllers are $50.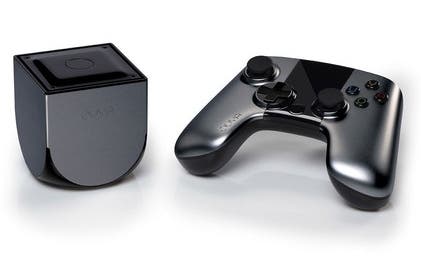 The Kickstarter-funded Android-based console Ouya will be coming to retail in June for $99.99. Pre-orders are already up at Amazon, Gamestop, Best Buy, Target and Ouya's official site.
Ouya CEO Julie Uhrman noted in an interview with the Wall Street Journal that Kickstarter backers will receive their consoles in March, while those who pre-order from the Ouya site will receive them in April, a couple of months ahead of the retail launch.
While the console will be bundled with one controller, additional gamepads will retail for $49.99. "It's a premium price for a controller, but with the inclusion of the touchpad really makes it a premium in the marketplace," said Uhrman refering to the touchpad in the middle of the controller - a feature purportedly going to be in Sony's upcoming PlayStation 3 successor.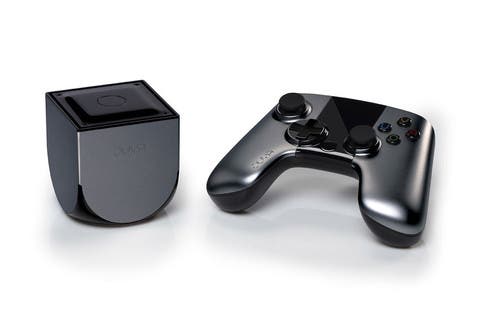 Ouya raised over $8.5 million on Kickstarter and Uhrman has stated that there are more than 68,000 consoles on pre-order.
When asked about Ouya's software lineup, Uhrman noted, "We have about half a dozen to a dozen community sites with lists of as long as 200 titles coming to Ouya" and that "you can expect games from every genre, from publishers you know, triple-A publishers."
"We already announced that Final Fantasy 3 is coming to Ouya from Square Enix. We are definitely working on exclusive content, Final Fantasy 3 has a lot of exclusive features - it's the only version that's made it to the TV. It's a unique version that will be available only on Ouya."
Curiously, developers will be able to use the controllers for other things, like Apple TVs. When asked about this Uhrman responded, "We are okay with that. One of the promises of being open is you can use what we build for other things. But you can create accessories and peripherals for our device as well. At the end of the day, it makes our ecosystem richer."