Our first look at Batman: Arkham Knight's 1989 Batmobile in action
Robin reliant.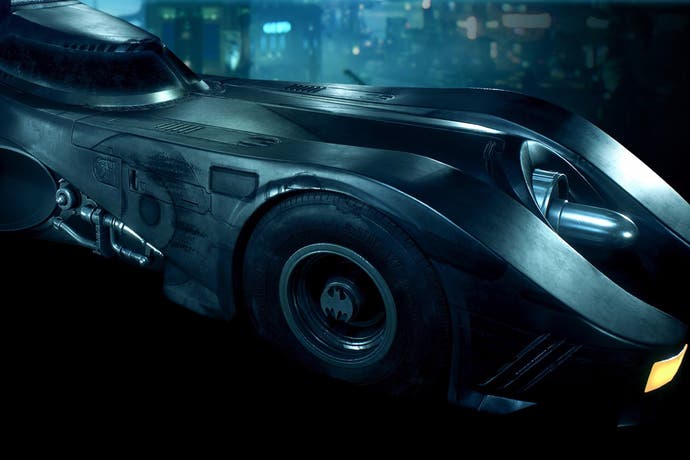 Developer Rocksteady has released footage of the 1989 Batmobile, due to be added to Batman: Arkham Knight next week for use in a couple of tracks.
The 1989 Batmobile is the vehicle from the Tim Burton Batman films, and in the game is longer and narrower than the one used during the campaign.
The handling's a bit lighter, too, so Rocksteady was able to design tracks with more extreme corners than before.
Talking of tracks, it looks like Rocksteady's done a good job of recreating the look of Burton's Batman movies, with The Joker Parade and the Penguin lair present and correct. From the look of the footage in the video, below, there are plenty of penguins, too.
We also see the new Robin AR challenge.
Next week Arkham Knight season pass owners get the 1989 Movie Batmobile Pack, which includes the Batman skin and Batmobile from the 1989 Batman film, as well as two tracks inspired by the film's sequel.
There's no word on when the DLC will be released for the embattled PC version of the game, which is still waiting for the promised "interim" patch, due out at some point in August.