One million pay for Call of Duty Elite
More than four million have registered.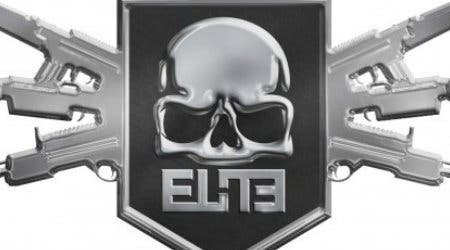 One million people pay for the premium subscription to Call of Duty Elite, Activision has announced.
A premium subscription costs £35 a year.
Over four million have registered for the stat tracking and social service platform.
Activision sold the impressive number of premium memberships after six days of Modern Warfare 3 being on sale. It noted that the premium subscription services of Netflix, Hulu Plus, Sirius XM and Xbox Live each took around a year to hit the same milestone.
More than 80,000 Elite clans have been created. 100,000 user-generated videos have been uploaded to Elite, and it sees more than three million daily logins.
"The audience response to Call of Duty Elite's premium service has been beyond our expectations, and we want to thank Call of Duty players around the world for their unprecedented enthusiasm," said Activision Blizzard boss Bobby Kotick.
"The number of gamers who have registered for Call of Duty Elite further illustrates how this service is poised to redefine social gaming and set a new bar for interactive entertainment."
Elite endured a difficult launch, and was offline completely for many gamers up until recently. Activision has said full service will resume by 1st December, and in today's announcement, Activision Publishing boss Eric Hirshberg apologised to fans.
"The demand for Call of Duty Elite at launch was so overwhelming, that for the first several days, the service did not perform up to our or our fans standards," he said.
"I want to personally thank our fans for their patience. Our teams have been working around the clock to get the service scaled up to meet demand.
"I'm very pleased to announce today that the service is now performing stably and anyone who wants to try Call of Duty Elite is now able to do so. Due to the scaling challenges we encountered at launch, we are giving all Call of Duty Elite premium Founder members an additional 30 days of the service free of charge."
Elite has so far launched on PlayStation 3 and Xbox 360. The PC version is without a release date.