Another hour of Star Wars: Battlefront 3 gameplay footage leaks
Take a Lucas at what might have been.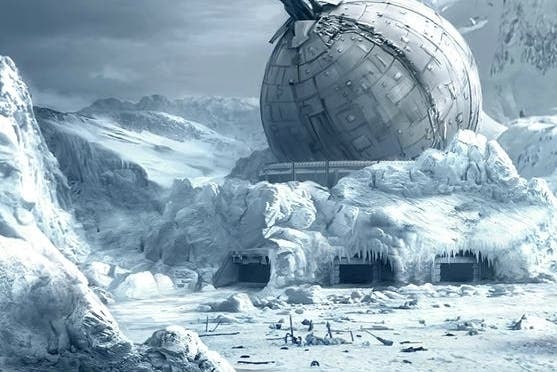 An hour of new Star Wars: Battlefront 3 gameplay has been streamed online as part of the annual 4th May Star Wars fan celebrations.
The footage begins with an extended gameplay session on Desolation Station, an asteroid-based facility used in the construction of the Death Star.
Later maps shown include Hoth, the Death Star and rural Dantooine.
There's land-based combat with a number of playable Rebel Alliance, Empire and Wookie classes and ship-based combat flying X-Wings and Imperial Shuttles against TIE-Fighters and TIE-Bombers. Land-based vehicles are also present.
At one point the player even takes the role of Yoda.
It's not the first time we've seen footage from the project, once developed by TimeSplitters studio Free Radical Design (now Crytek UK). Regular leak site Past to Present posted an hour of gameplay last year, too.
Plenty of details on what the game would have been like have found their way online over the years, along with accounts of when and how LucasArts pulled the plug on the project back in 2009, a move which directly preceded Free Radical going under.
The footage is taken from the same pre-alpha build seen in previous leaks - said to have been later superceded by less-buggy versions of code.
The frame-rate is poor, music tracks and many sound effects are missing, and the enemy AI is fairly terrible.
Still, it shows the barebones of what Battlefront 3 was going to be like, before LucasArts' deployed its Force-choke.
In related news, EA revealed last night it had secured the rights to the Star Wars license. Here's hoping it has DICE working on something at least as good.