OlliOlli 1 and 2 are being bundled up for a Switch release next month
Better skate than never.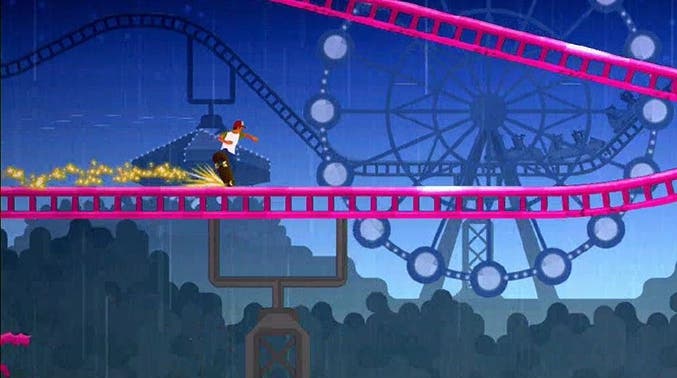 Developer Roll7 has unveiled OlliOlli: Switch Stance, a double helping of side-scrolling skateboard action for Nintendo Switch that launches on February 14th.
OlliOlli: Switch Stance bundles up 2014's glorious OlliOlli and its expanded 2015 sequel OlliOlli2: Welcome to Olliwood, into a single, pleasingly compact package. And given how enormously enjoyable both games are, it's a very attractive package too, especially if you've not yet had the pleasure of either game.
Switch Stance features over 120 tricks for players to perform as they grind from one end of a stage to the other, frantically linking combos in order to rack up as many points as possible. Each game offers 50 levels of arcade skating, 250 Challenges, Spots Mode, Daily Grind, and the tough, unlockable RAD Mode. Additionally, OlliOlli 2 features Combo Rush, a split-screen local multiplayer escapade for up to four players.
According to Roll7, Switch owners will get all that side-scrolling skating mayhem for £13.49/$14.99 USD when OlliOlli: Switch Stance comes to the eShop on February 14th.