Dota 2 team becomes first to win The International twice, takes home over $15m
Dota stop believin'.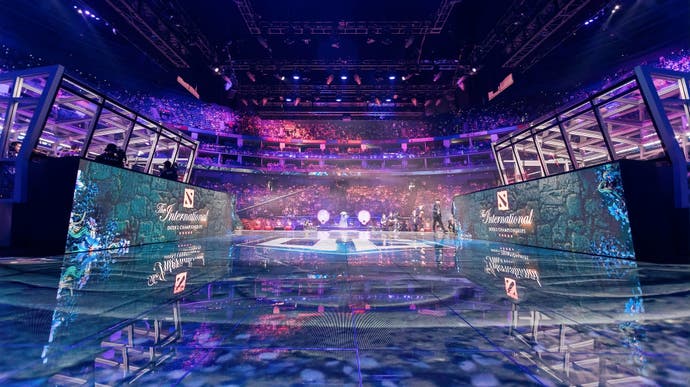 Reigning Dota 2 champions OG have just won the ninth International (TI9), taking the trophy - sorry, Aegis of Champions - home to Europe from Shanghai, China alongside a cool £15m in prize money. They also set a new record, becoming the first team - and first individual players - to win the championship twice.
Earlier in the day, after technical issues made for a delayed start, PSG-LGD, part-owned by oil-rich football club Paris Saint-Germain, saw themselves knocked out in the semi-finals by runners up Team Liquid. Had they gone through, PSG-LGD would have faced OG in a rematch of last year's final. The Chinese team's status as the last remaining "home" side in Shanghai meant their earlier best-of-three match played out in front of a raucous, packed-out Mercedes Benz Arena, and despite their team being knocked out in the morning that atmosphere continued throughout.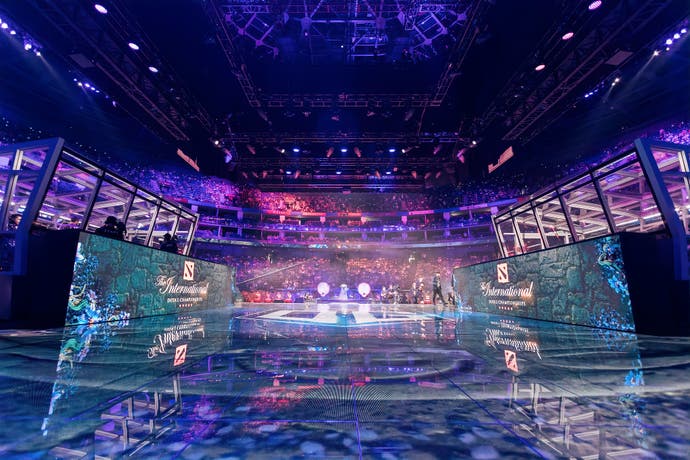 Both finalists were previous winners of the tournament, guaranteeing us a record-breaking two-time winner. Team Liquid won the tournament two years ago at TI7 in 2017, earning $10.9m, while OG came out on top last year for TI8, earning $11.2m along the way - that was despite OG's status as huge outsiders, when they lost half of their team to a rival side, EG, a few weeks before the tournament. OG's two wins in a row means the players have amassed nearly $27m (approximately £22m) between them in the last 13 months.
OG player Johan "N0tail" Sundstein, who earlier spoke about his sadness at losing his family dog shortly before the tournament, said: "It's too good to be true, it feels almost just the same [as last year]." He added, "This is a dream." N0tail lined up alongside Anathan "Ana" Pham, Topias "Topson" Taavitsainen, Sébastien "7ckingMad" Debs and Jesse "JerAx" Vainikka who, in a rare occurrence for esports, are the exact same five players who won the tournament last year with OG, too. Their innovative strategy - using a traditionally support-only hero as a damage-dealing carry - proved a huge success, the team not losing a single match where they employed it, and winning the final match against Team Liquid using it again.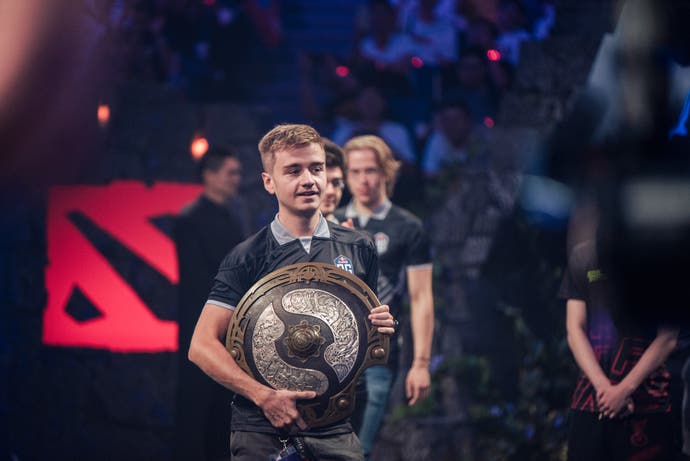 The International remains the tournament with largest top prize players can earn from esports, as OG's share of slightly over $3m for each of their five players just edging out the $3m that went to the first official Fortnite tournament's winner, 16-year-old Kyle 'Bugha' Giersdorf.
The next Dota 2 International, TI10, will take place in Stockholm, Sweden next year.