Official Metal Gear Solid 3DS acessories coming to UK
Adder these to your wish lists.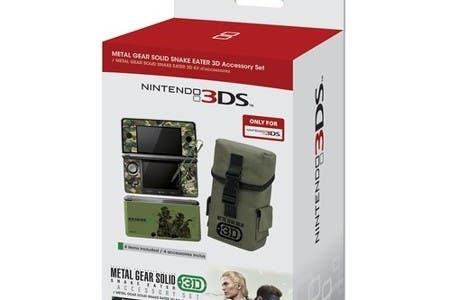 An officially-licensed Metal Gear Solid: Snake Eater 3D accessory pack launches in the UK on 24th February.
The Nintendo-branded box of goodies costs £24.99 and launches two weeks before the game itself, on 9th March.
The pack contains a variety of bits and pieces from manufacturer Hori, Nintendo Life reports. You get a khaki green 3DS pouch, a snap-on plastic case, a new retractable stylus plus camouflage-coloured stick-on skins.
It's not the ultra-rare 'snake-skin' Metal Gear Solid-themed 3DS available to a select few Japanese gamers, but it is a lot easier to get hold of.