An official Darksiders board game has been announced
It's a brand new story in the Darksiders universe.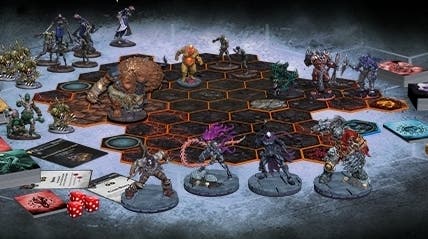 Darksiders: The Forbidden Land is a co-op dungeon crawler board game for up to five players, and for the first time in a Darksiders game, all Four Horsemen will be playable at the same time.
Revealed by THQ Nordic, the game features an entirely new story set in the Darksiders universe, and comes with 61 pre-painted minis, as well as customisable decks of cards for each rider.
While four players will control one of the Four Horsemen, one player will assume the role of game master, allowing enemies to move more tactically. The game can be played without the game master however, by using standard game rules to control their movements.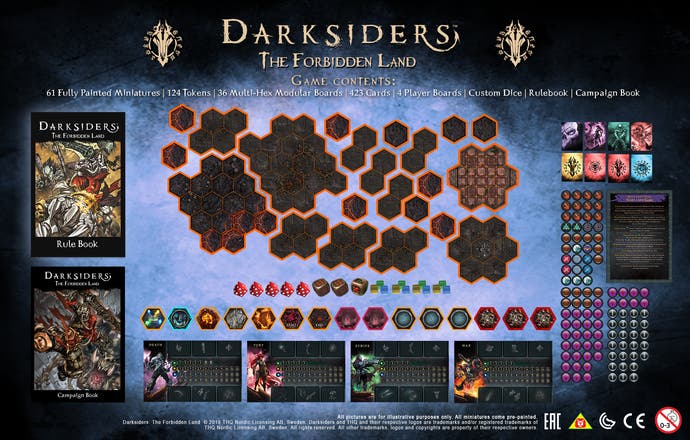 If you want to get your hands on it however, it'll set you back a whopping £349.99, as it's only available with the Darksiders Genesis Nephilim Edition.
This special edition comes with Darksiders Genesis, The Forbidden Land board game, a Strife Figurine, a Steelbook, an Artbook, the soundtrack and a sticker sheet, so you're at least getting plenty of content for your money.