Licensed 3DS steering wheel for Mario Kart 7
Get your Toad rage on.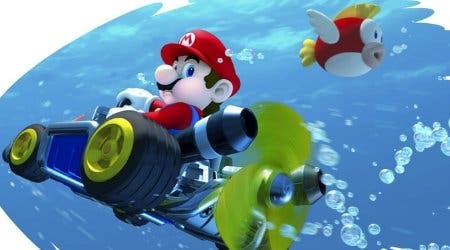 Japanese gamers will get an officially licensed 3DS steering wheel for use with Mario Kart 7. It's created by peripherals manufacturer Hori and has Nintendo's stamp of approval.
Priced 1280 yen (about £10.50), the wheel will be released alongside Mario Kart 7 in December, Andriasang reports.
It's for use with Mario Kart 7's arm-swerving gyroscopic controls, although standard controls are available as well.
Gamers press their 3DS into the centre of the attachment to add a pair of racing-wheel handles either side of the machine. The peripheral is shaped similar to the Wii Wheel add-on for Mario Kart Wii.
We've contacted Nintendo to find out if the 3DS wheel will reach Europe, and will update when we hear back.