Off Topic: Chopped and one of the secrets of creativity
Octopus.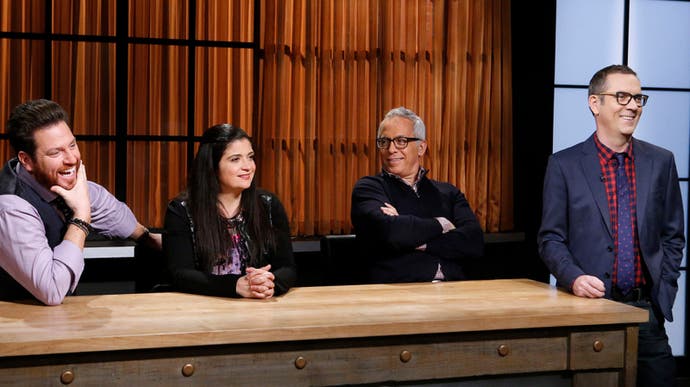 If you've ever wondered what the best channel on TV is, let me help you: it's the Food Network. I can be parked on the Food Network for days, idling from Diners, Drive-ins and Dives to the Barefoot Contessa. The Food Network is generally star-based, which means that it's weirdly class-based TV. And I mean class-based in the RPG sense: Guy Fieri is a sort of Ed Hardy tank, Ina Garten, the smiler with the knife, is a classic rogue. How great is that?
But there are places where this falls apart. Places like Chopped. Chopped is not class-based or RPG-like at all, although the presenter, Ted Allen, who is a bona fide national treasure, does possess the courtly manners of someone who is about to set you a riddle outside a tavern. "Brothers and sisters I have none..." Ted is a prince. And Chopped is his realm.
Chopped is absolutely brilliant - and actually, having watched approximately one thousand episodes of it, I now suspect it's more than brilliant. I've come to understand that there is a secret to Chopped - a secret in Chopped. And it's one of the big ones. One of the secrets of creativity! Testify!
Subscribe to Eurogamer to read this article
Subscribe today and gain access to our ad-free browsing experience, supporter-only articles and videos, merch discounts, and much more - for only £2.99/$2.99 a month!