Of course someone created a tribute to the Unreal Engine 5 PS5 tech demo in Dreams
Back compat.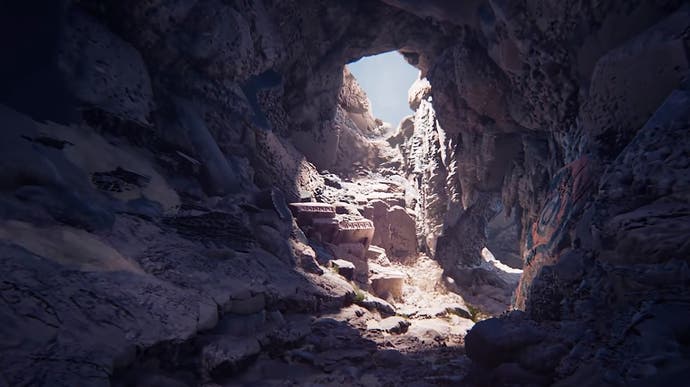 The Unreal Engine 5 tech demo released by Epic this week was meant to showcase what it could do on a PlayStation 5 - but that didn't stop a talented Dreams creator from taking a stab at recreating it on a PlayStation 4.
The video below is the work of Danish artist Martin Nebelong, who has worked for Dreams developer Media Molecule so knows his way around the game.
Nebelong took just two hours to recreate a scene from the tech demo. Here's a timelapse of the creation process:
As a reminder, here's Epic's Unreal Engine 5 PS5 tech demo:
"After watching the Unreal Engine 5 demo I had to try and make something inspired by that, in Dreams," Nebelong said. "I'm completely blown away by the fidelity of UE5 and the possibilities near-unlimited polygons could mean for games. What Epic has achieved with their Engine is utterly amazing!"
Of course, Nebelong's Dreams creation is not a recreation of Epic's tech demo. There's no playable character, and we're limited to one area of the environment. But the detail, audio and atmosphere on offer is impressive - all on a PS4.
Perhaps Dreams will become an unlikely platform for PS5 games on PS4 - if creators can manage it!