Octopath Traveler sells 1m copies worldwide
Globetrotter.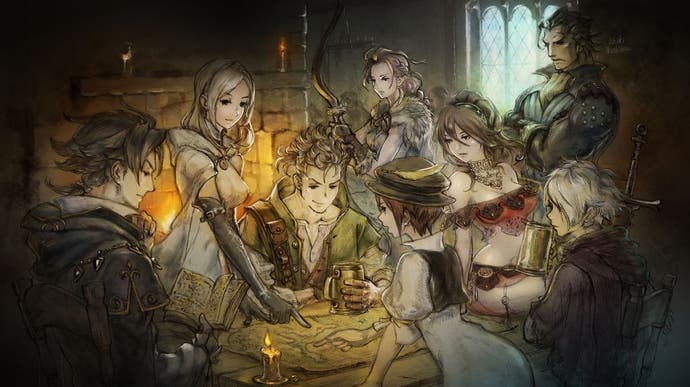 Octopath Traveler has already exceeded expectations by selling out in Japan only a day after its release, but it seems this success also extends globally, as today Nintendo announced the game has shipped 1m copies worldwide.
In a tweet from its European account, Nintendo explained the figure includes both physical copies and Nintendo Switch eShop downloads. The company thanked fans for their "incredible support," and relayed a message from developer Square Enix thanking players for making this possible.
This adds to the continuing trend of JRPGs (Japanese Role Playing Games) performing well outside Japan. Persona 5 is one example of this, as according to Sega's financial results in March, it has so far totalled 2.2m copies worldwide since its release in 2016. Judging by the fact Octopath Traveler has been out for less than a month, Square Enix's latest JRPG could easily exceed this number. Will we be seeing more JRPGs on the Switch in future?