Occult Slavic folklore adventure Black Book continues to look striking in latest showing
Out on PC and consoles next year.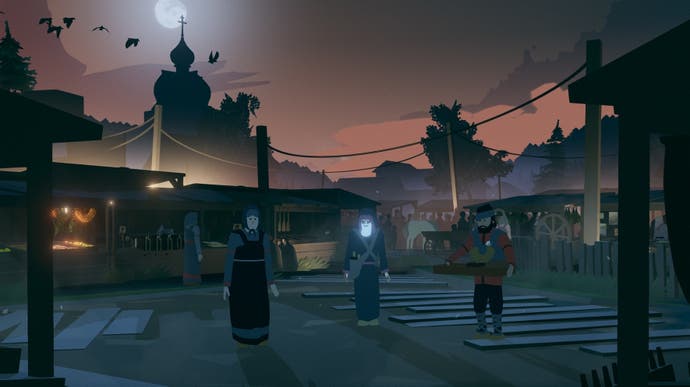 Dark deck-building adventure Black Book, which draws inspiration from Slavic mythology, has been given another intriguing airing by developer Morteshka.
Black Book is Morteshka's second game - following on from the similarly striking, Finno-Ugric-inspired The Mooseman - and charts the tribulations of Vasilisa, a young witch with the ability to control demons, still reeling from the death of her betrothed.
Described as a "fusion of card-based RPGs and adventure games", it sees Vasilisa on a journey across the game's bleakly beautiful rendition of 19th century rural Eastern Europe as she searches for the titular Black Book, said to grant one wish to those that locate its seven seals.
There are puzzles and side-quests along the way, and its story - which introduces players to a range of mythical creatures, not always friendly - is heavily inspired by Slavic folklore stories. Its combat, meanwhile, takes its cue form deck-building RPGs such as Slay the Spire.
The resulting combination is certainly atmospheric, and looks to go to some unsettling places based on the footage shown during this week's Day of the Devs livestream.
Black Book recently secured $163,000 USD as part of a successful Kickstarter crowdfunding campaign and is expected to make its way to PC and consoles some time next year. Those eager to get a taste of its dark misadventure can download and play the Black Book: Prologue chapter, which covers the game's first day, right now on Steam.