Ocarina of Time's soundtrack is getting a snazzy vinyl treatment
Recorded by a 64-player orchestra.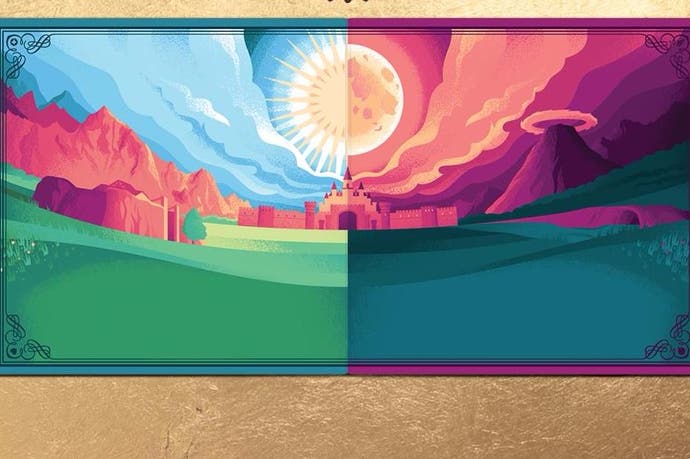 The Legend of Zelda: Ocarina of Time's classic tunes are getting a classy treatment with a two-disc vinyl LP called Hero of Time.
Published by iam8bit and Materia Collective, this licensed album will feature Koji Kondo's timeless score recorded by the 64-player Slovak National Symphony Orchestra (recorded live at Studio 1 in Bratislava, Slovakia).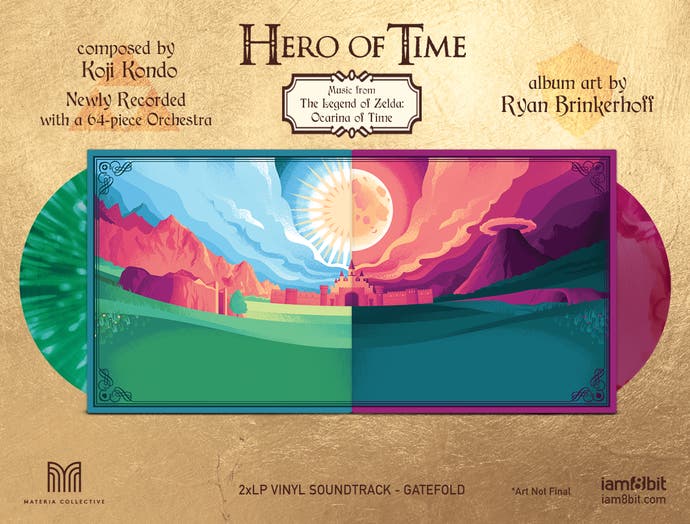 Hero of Time will also feature slick sleeve art by Ryan Brinkerhoff, including a die-cut Ocarina window on the jacket's front, a stylish gatefold featuring the game's pre and post-apocalyptic eras (pictured above), and a gold foil-stamped triforce on the back.
The whole shebang will go for $40 (about £32), though it unfortunately won't be ready in time for Christmas as Hero of Time is slated to ship in Q2 2017 - though pre-order customers will be able to download its digital form in Q1.
You can listen to an eight-minute preview of the album on Soundcloud, though Materia Collective noted that "these are synthesised mockups and that the final tracks will sound a million times better once recorded live!"