Obsidian "super excited" about new South Park game it isn't making
Has close to 200 people working on games.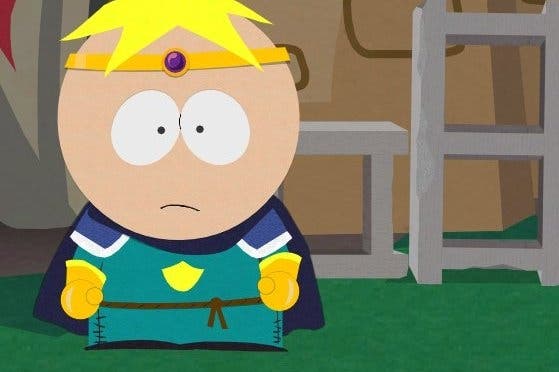 Obsidian Entertainment is "super excited" about a new South Park role-playing game The Fractured But Whole despite not being involved.
"We are super excited to see another South Park game getting made and can't wait to play it ourselves," CEO Feargus Urquhart told me in an email.
It was Obsidian that made South Park: The Stick of Truth, a game we Recommended. What's more, it was Obsidian that South Park originally sought out and pitched the idea to - a story Urquhart regaled me with a while ago. Sounded like a bond formed between Obsidian and South Park creators Trey Parker and Matt Stone along the way.
But the project would never have aired had Ubisoft not bought the rights from a sunken THQ, and then delayed the game allowing crucial extra development time.
Ubisoft has put Rocksmith 2014 developer Ubisoft San Francisco in charge of South Park: The Fractured but Whole. Trey Parker and Matt Stone announced the game on Ubisoft's E3 2015 stage, suggesting they're somewhat involved. They had a big hand in making the first game so memorable - the gags were stronger than the gameplay. So perhaps it won't matter that Obsidian isn't on board. After all, the template for a game is already there.
But where does that leave Obsidian - an independent studio lest you forget?
"As you probably know," Urquhart told me, "we are working on a bunch of stuff right now and, internally, are coming close to 200 people working on games.
"Armored Warfare [tank MMO] is looking great, hitting more than 15K simultaneous people playing it last week; [the Pillars of] Eternity [Expansion] has a ton of cool new things; and we'll have a couple of fun things to announce in the next few months."
The Pillars of Eternity expansion we expect to hear more about this week at E3 - today, we hope.
Armored Warfare is the bread winner at Obsidian as it stands - an unusual free-to-play machine-based MMO departure for the studio bankrolled by Russian company My.com.
Obsidian had been in dire straits before the Pillars of Eternity Kickstarter campaign launched, it transpired recently, but fortunes appeared to change thereafter.
Whether any of this has anything at all to do with studio co-founder and iconic game developer Chris Avellone leaving Obsidian recently is unclear - maybe even far fetched.