Obsidian outlines first three Pillars of Eternity 2 post-launch expansions
Inter-dimensional cults! Moral quandaries! Ancient relics!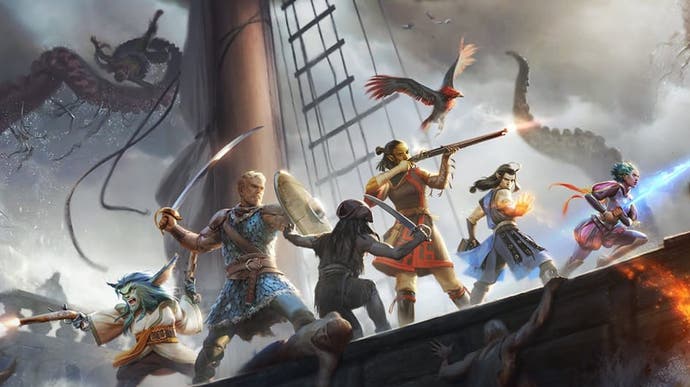 Obsidian has detailed the first three post-launch DLC expansions for its seafaring RPG sequel Pillars of Eternity 2: Deadfire, which arrives on PC on May 8th.
Each DLC builds on Pillars of Eternity 2's swashbuckling nautical core, and sees players exploring strange new islands as they voyage further across the tropical Deadfire Archipelago. According to Obsidian, every expansion will introduce "new quests that will add to the lore of the Deadfire, new areas to discover, new secrets to reveal, and a whole host of new characters to meet and challenges to overcome".
First out of the gate is Beast Of Winter, which is currently scheduled for release in July. This sees your party embark on an adventure to a distant island where a doomsday cult hides a powerful secret. Eventually, says Obsidian, your quest will lead to The Beyond, "a mysterious dimension populated by ancient souls and filled with devilish challenges".
Once you've sated your apocalyptic, inter-dimensional cravings, you'll be able to turn your attention to the second DLC expansion, known as Seeker, Slayer, Survivor. This is due to release in September, and promises to be a much more combat-heavy affair.
Here, you'll chart a course to an undiscovered island that "will challenge the martial prowess of your party, and your tactical skills as a commander, as you embark on a mission to rediscover ancient relics, and pit your party against Eora's most skilled and savage".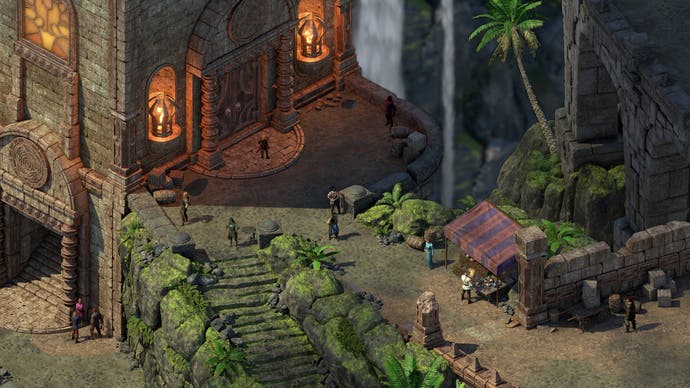 Deadfire's third DLC offering, The Forgotten Sanctum, should be with us in November. This, Obsidian explains, will test your party's allegiance and morality, as it sets forth on a quest "to help (or obstruct) the great wizards of Eora. Will you befriend, betray or befuddle these venerable mystics as you uncover secrets lost to the generations?". The developer claims that the consequences of your actions here will be felt across the land.
All three expansions are included in the Pillars of Eternity II: Deadfire Obsidian Edition, or can be purchased as part of a $24.99 USD season pass that will be made available on May 8th. Alternatively, each DLC will be sold separately for $9.99 USD each.
Pillars of Eternity II: Deadfire will also release on PS4, Xbox One, and Switch later this year.