Now Amazon offers £10 next-gen upgrade on BF4, FIFA 14, NFS: Rivals
It's all the rage.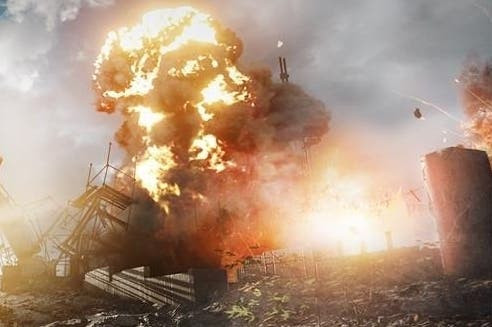 Like GAME, Amazon.co.uk is offering a £10 next-gen upgrade promotion.
So far it's for EA games only. Amazon's trade-up offer means you can upgrade FIFA 14, Battlefield 4 or Need for Speed: Rivals on PlayStation 3 or Xbox 360 to the PlayStation 4 or Xbox One version for £10.
This is how it works: trade-in a selected PS3 or Xbox 360 game and you get a £15 gift certificate for the game, plus, you get an additional £22 promotional gift certificate towards a selection of PS4 or Xbox One games. Amazon notes the £15 trade-in value is dependent on a game's condition.
That makes for a £37 trade-in offer on £39.97 current-gen games. Amazon is selling the next-gen versions of FIFA 14 and Battlefield 4 for £47. For some reason Amazon doesn't have a price for the standard edition of the next-gen version of Need for Speed: Rivals, but I can't see why it would be any different.
Usefully, you don't have to have bought the current-gen version from Amazon to make use of the program. All you need to do is trade in with Amazon.co.uk and buy the next-gen version from Amazon.co.uk to apply.
And, you can trade-in any qualifying title and be eligible for the discount on any next-gen title listed within the promotion. So, it works across console families (ie, PS3, upgrade to Xbox One).
However, the offer is limited to one game per customer. The promotion runs until 31st December 2013.