Notch: Mojang isn't really "indie" any more
He's hardly strapped for cash.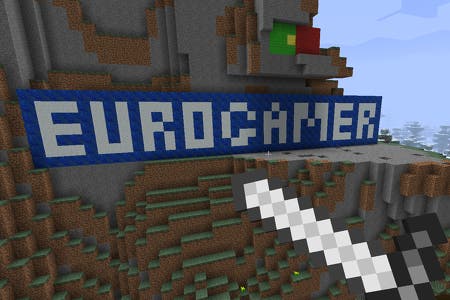 Millionaire Markus "Notch" Persson doesn't think the "indie" moniker best describes his studio Mojang any more.
As he explained to PC Gamer: "I don't think [Mojang] are indie in the sense of how I used to work any more, because we have a payroll to worry about and we need to do stuff to ensure the company lasts.
"We have other stuff which influences what we do other than trying to focus on the games. We make sure me and Jakob [Porser] are only focusing on game development, so the founders are still developing.
"But as a company, I don't think we are indie in the sense that I used to mean it. But in the other sense of indie - as in we make games we want to play without having any external dependencies - then yeah, we're indie."
Notch went on to say that the definition of 'indie' had changed since the days of being "a garage programmer". Back then you typically didn't charge for a game, he said, whereas today asking money is the norm.
"These days it's become hip to pay for indie games," Notch, himself the owner of a hip hat, declared.
"That's partly down to people charging for it, like with the Humble Indie Bundle, and partly because of Steam doing awesome stuff."
"[Being indie is] much easier these days, but there's still no guarantee you'll make a profit. If you're doing it out of passion and just want to get some money back, it's definitely doable."
Minecraft launched formerly in November 2011, but existed before then as an unfinished and open project. To date, 4,741,333 people have bought Minecraft, and over 20 million have registered to play.