Nintendo reveals a Super Nintendo 3DS XL for North America
Purple refrain.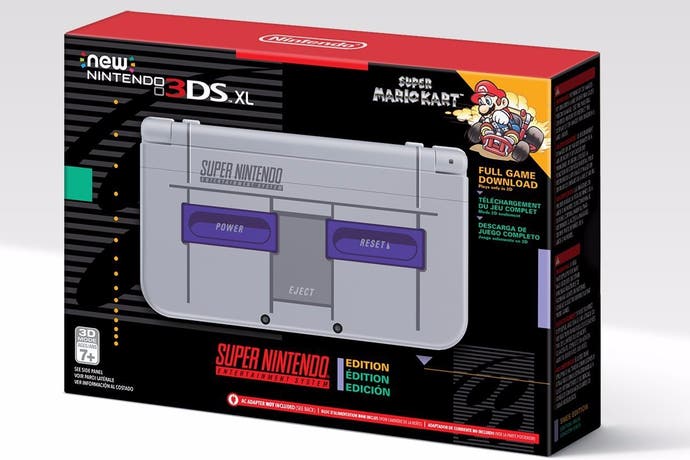 North America will gets its very own version of the Super Nintendo 3DS XL next month, Nintendo has announced.
It follows the release of a Japanese SNES 3DS XL last year, and the launch of a similarly styled European version earlier this month.
Unsurprisingly, the North American edition will be modelled on the design of the region's original (and some might say lumpen) Super Nintendo system.
As such, the gentle curves and playful splashes of colour seen in the Japanese and European editions of the SNES 3DS XL are gone, replaced by starker lines and slabs of purple - which do kind of make it look slightly annoyed.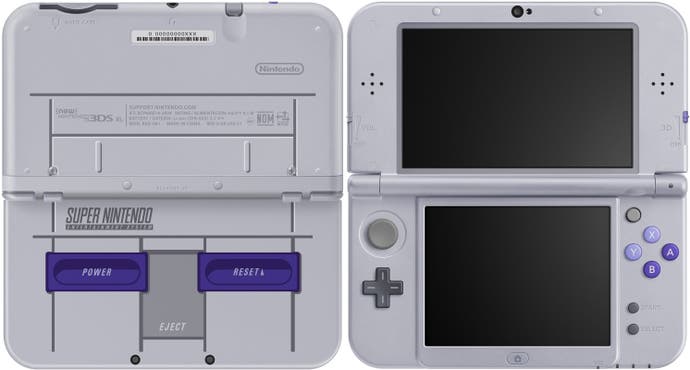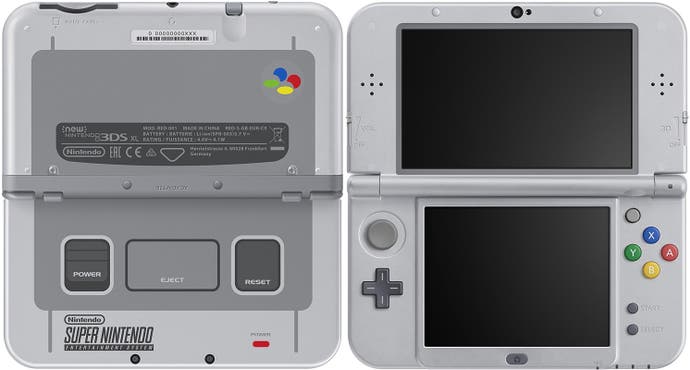 The North American SNES 3DS XL - which includes a digital download version of Super Mario Kart - will release on November 27th for $199.99, and is exclusive to Amazon.
It's available to pre-order now, and currently appears to be eligible for international shipping, should anyone wish to reunite their European SNES 3DS XL with its no-nonsense sibling.