No PS3 to PS4 upgrade discount for The Last of Us Remastered
But expect to pay under £40.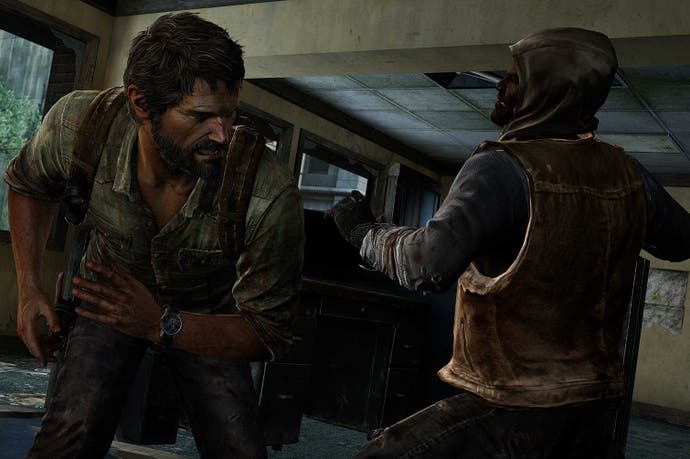 Sony will not offer a discount to those buying The Last of Us Remastered on PlayStation 4 who already own The Last of Us on PlayStation 3, it has confirmed.
In April Naughty Dog's Eric Monacelli responded to a fan question regarding a discount for those who had already splashed out on the PS3 game (and perhaps also a season pass) less than a year ago, saying the developer was "looking into the business model for all this".
Now, Sony has confirmed there won't be an upgrade available.
"Alas, there is no upgrade discount," wrote Sony Computer Entertainment's Fred Dutton in response to a user question on the PlayStation Blog.
The Last of Us Remastered is currently going for around £40 in the UK, but there are some good deals online. GAME and Amazon are selling it for £38. GameStop has it down for just under £30.
The PS4 game includes all the previously released add-ons, such as the Left Behind DLC, a commentary track from creative director Neil Druckmann and lead actors Troy Baker and Ashley Johnson, as well as the option to lock the visuals at 30 frames per second. There's also a Photo Mode similar to the one in inFamous: Second Son.
Elsewhere, the L2 and R2 triggers now control aiming and firing, but you switch back to the classic L1 and R1 controls if you want.
Speaking on the PlayStation Blog today, Sony Computer Entertainment America's Sid Shuman said of The Last of Us Remastered: "And at £39.99, it's a good bet for both new PS4 owners who missed out on one of the best games of the generation, and seasoned TLOU veterans eager for another dose of Joel and Ellie."