No Man's Sky has been delayed three days on PC
Expansive universe stretches beyond our concept of time.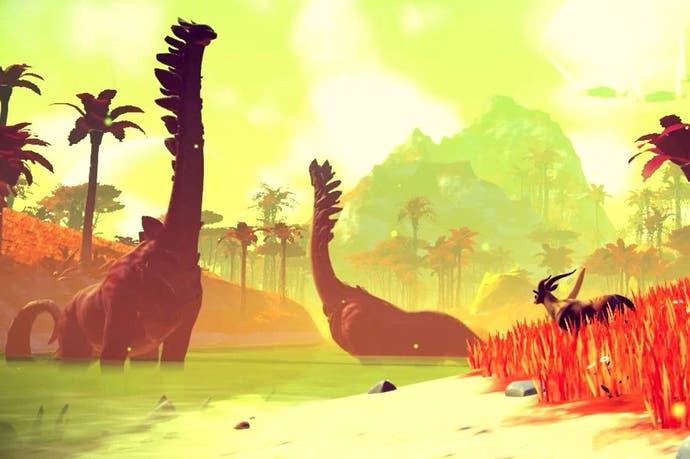 No Man's Sky's PC version has been pushed back a few days.
Three days, to be exact. According to the game's official site, this PC release won't launch until 12th August. It will be available on Steam, GOG, the Humble Store, and iam8bit where you can snag the $150 Explorer's Edition.
Conversely, the PS4 version will arrive in Europe on 10th August and North America on 9th August.
The good news is that PS4 players won't need PlayStation Plus to play in the game's online connected universe. This is probably because the chances of encountering another player in a universe consisting of 18 quintillion planets is so unlikely that No Man's Sky has been deemed a single-player game. That being said, you will need to go online should you want to upload your discoveries to the "universal atlas".
In other No Man's Sky news, developer Hello Games is currently under fire from a Dutch company who claims the developer plagiarised its "superformula" to manifest such a colossal procedurally-generated universe. Hello Games' managing director Sean Murray remains adamant that the company did not steal the algorithm, and has invited the plant geneticist who created this formula to meet for a cup of coffee.