Nintendo's £299 Wii U bundle includes Super Mario 3D World
Plus NSMB + Luigi U, a Mario Wiimote Plus and a hat.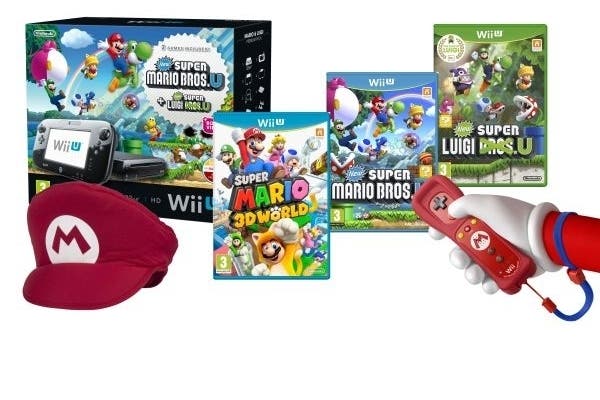 Nintendo UK has announced a new Mario-themed Wii U bundle for sale on 29th November via its online store.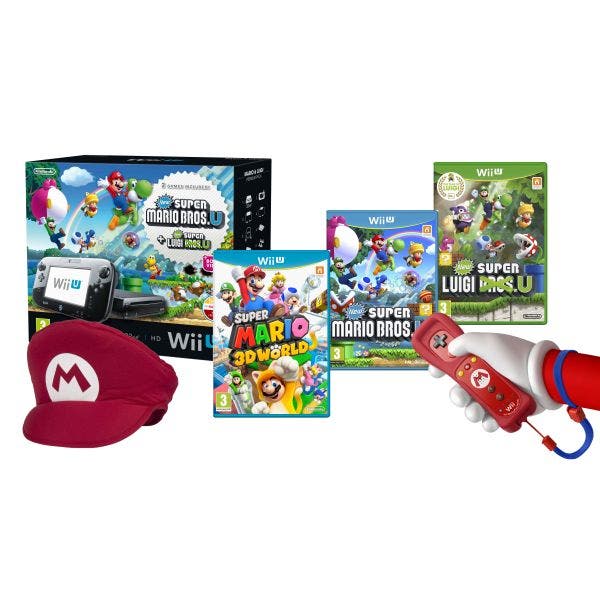 Named the Mario Mega Bundle, it includes a Premium Wii U console, New Super Mario Bros. U, its expandalone DLC New Super Luigi U and the highly-praised upcoming Super Mario 3D World.
Nintendo is also throwing in a Mario hat and a special Mario-themed Wii Remote, and charging £299 for the lot.
A quick reminder - this is how much the Wii U Premium console cost by itself in the UK at its launch less than a year ago.
Microsoft's Xbox One launches tonight for £425 with FIFA 14 included in all Day One Editions. PlayStation 4 launches on 29th November for £349.