Nintendo will finally let you redeem My Nintendo points for Switch eShop purchases
UPDATE: Gold hard cash available today.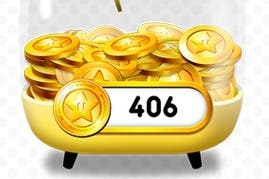 UPDATE 6/3/17: As promised, Nintendo has at last allowed My Nintendo Gold Points to be redeemed when buying games and other content on its digital eShop.
The scheme, originally announced last month, quietly went live today.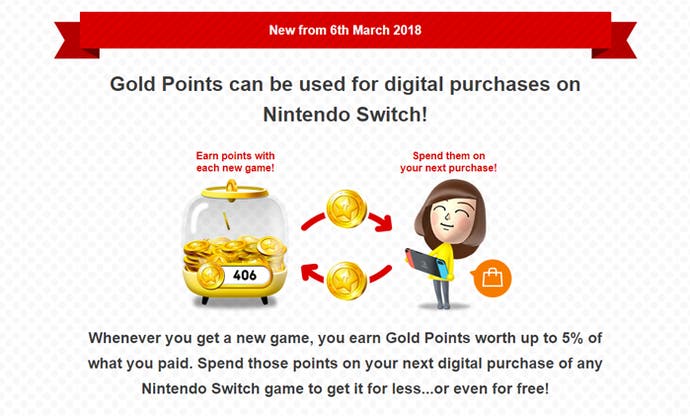 As detailed below, you can redeem each Gold Point in your My Nintendo account for 1p off a purchase. I have 16 saved up.
---
ORIGINAL STORY UPDATE 8/2/17: Nintendo Switch owners will finally be able to redeem My Nintendo Gold Points against eShop purchases, starting in early March.
The My Nintendo scheme doles out Gold Points whenever you make a digital purchase on Nintendo's eShop.
You get five per cent of the value back in Gold Points when buying a Nintendo Switch, 3DS or Wii U game, or Switch DLC.
Each Gold Point is then worth 1p in the UK or 1 Euro cent. So, spend £40 and you'll get 200 Gold Points, which are then worth £2 off your next purchase.
Gold points then expire after 12 months, at the end of the subsequent month.
My Nintendo also offers Platinum Points, which can be earned and spent within games on in-game items and rewards.