Nintendo Wii Mini leaked by retailer
UPDATE: Exclusive to Canada. Nintendo UK issues statement.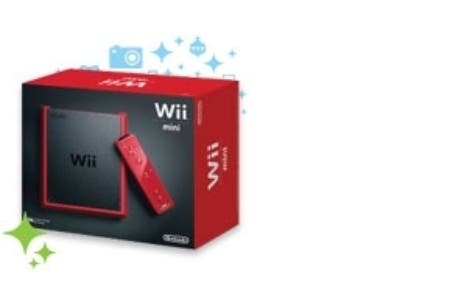 UPDATE 3: Nintendo UK has issued Eurogamer the following statement on the Wii Mini:
"The system launches in Canada on December 7th with a suggested retail price of $99.99. No announcements have been made regarding other regions."
UPDATE 2: Nintendo has made the Wii Mini official and confirmed it is exclusive to Canada "during the holiday season".
From the Wii Mini website: "The Wii mini console does not connect to the Internet and does not support online features in games. Compatible with Wii software and accessories. Internet connectivity features are not available. The Wii mini console is not compatible with Nintendo GameCube Game Discs or accessories."
Included in the package: a Sensor Bar, Power Adapter and Standard Composite Cable. An HDTV component cable is not included.
"There are games in the Wii library for every type of player," said Ron Bertram, Nintendo of Canada's vice president and general manager. "Wii Mini is a great gift for the holidays that brings everyone in the family together to play. Wii Mini has a mini price, but it's all about big fun."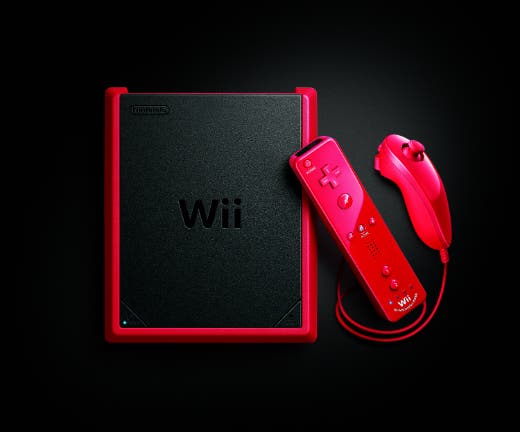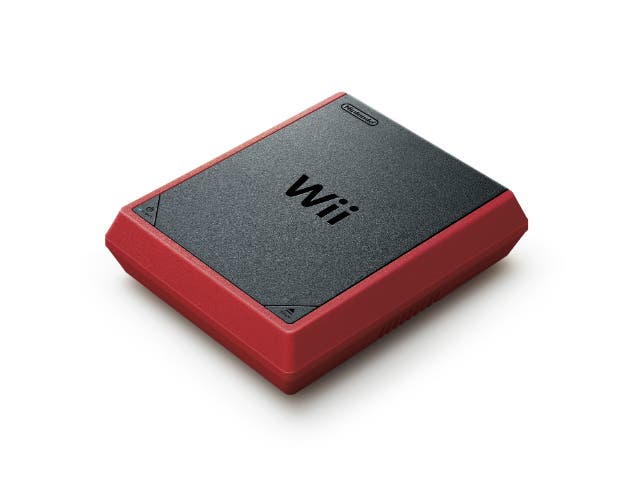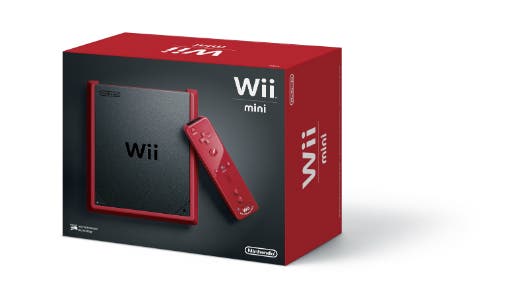 UPDATE 1: Another shop has revealed more information about the Wii Mini.
Future Shop claims the Wii Mini will cost $99.99 and has published new, better pictures.
The Wii Mini has a red casing with a textured black matte finish on top and comes with a red Wii Remote Plus and Nunchuk controllers. The square frame has been replaced with tapered edges. There is a large Wii logo on the top of the console, in a glossy finish. On the bottom left hand corner is a triangular power button which lights up the Wii's blue colour. On the bottom right is an open button, suggesting it's a top-loading device.
The Wii Mini does not feature the Wii's Wi-fi capabilities. Futureshop says because of this it does not connect to the internet and, as a result, does not support online features in games or the eShop.
It is not compatible with GameCube games. The GameCube controller ports and memory slots have been removed.
Pre-orders will, apparently, go live today, suggesting an announcement is imminent.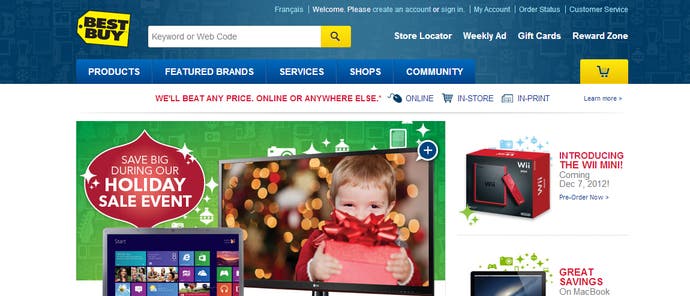 ORIGINAL STORY: A new miniature-sized version of the existing Wii console has been spotted on Best Buy's Canadian website, with a release date of 7th December.
The Wii Mini features a redesigned console station which stands upright. It will initially be available in red and black, and comes with a standard Wii Remote packaged in.
No price has yet been stated.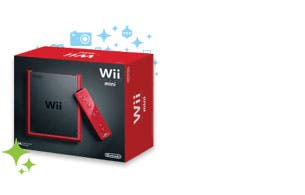 The listing backs up earlier rumours of an imminent Wii Mini reveal based on another retailer's leaked product schedule.
Nintendo is of course due to release the Wii U in Europe this Friday. In North America the company's new console is already on sale.
The company has yet to formally announce the Wii Mini, the second hardware redesign after last year's "new form factor" removed GameCube software and peripheral support.
Nintendo told Eurogamer: "Nintendo UK don't comment on rumour and speculation."