Nintendo UK says "small number" of additional SNES controllers for Switch on the way
Following Monday's server woes.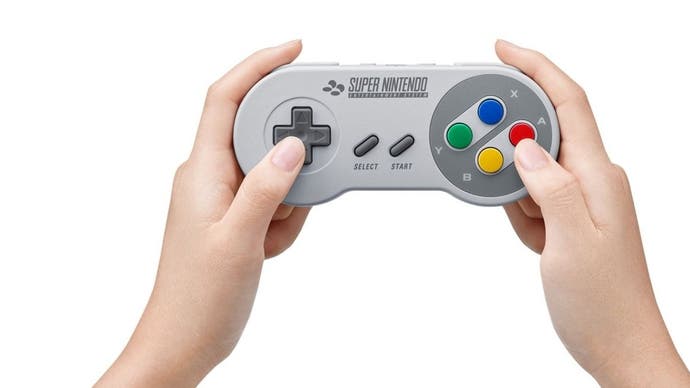 Earlier this week, Nintendo finally made its previously announced SNES-style Switch controllers available for purchase online in the UK, whereupon its servers immediately fell over, leaving many potential customers with disappointed frowns. Now, however, the publisher has moved to assure fans that more stock, albeit a "small amount", is on the way.
Nintendo's latest retro controllers have been released as an optional accompaniment to Switch's recently launched library of Super Nintendo games - both of which are only available to subscribers of its online service. The SNES controllers finally went on sale in the US last month (where stock was rapidly depleted), leaving European fans impatient for their turn.
Unfortunately, no sooner had Nintendo revealed that its controllers were finally available for purchase by UK punters, servers began going wobbly under the weight of the resulting stampede, with many players reporting difficulties signing into the publisher's website, or even loading a page at all. Clearly, some were more fortunate, however, as ne'er a SNES controller remained to be found when server issues were eventually resolved.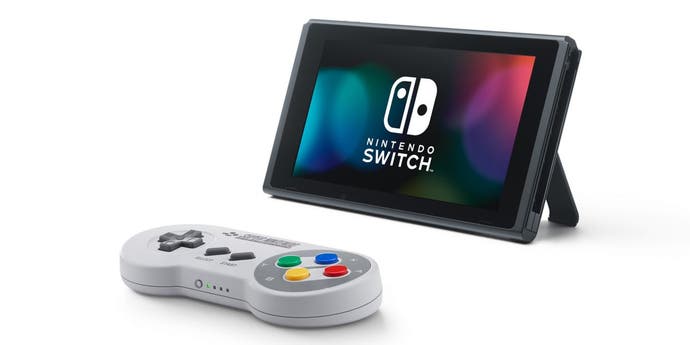 Addressing Monday's technical problems in a tweet earlier today, Nintendo said that it was "still investigating the purchasing issues some users experienced", noting that a "small amount of additional stock" would be made available "soon".
That's unlikely to reassure the presumably significant number of people still waiting to hurl money at Nintendo in order to secure their £26.99 (plus £8.90 shipping) SNES controllers for Switch, but hopefully it won't be long before the publisher gets its stock issues under control.