Nintendo Switch's disappointing mobile app just got a bit better
Now you can voice chat while using other apps.

Nintendo's mobile companion app for the Switch just got a big improvement. Its new update, 1.1.0, now lets you chat while using other apps or while your phone's screen is switched off.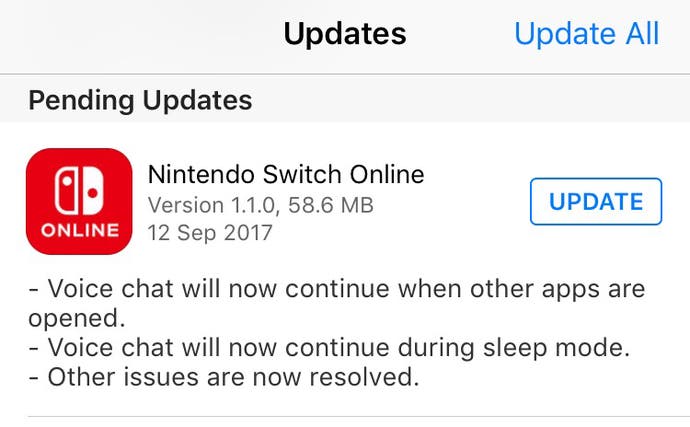 The Switch's mobile companion app launched back in July and it is fair to say we were less than impressed by its capabilities. Lacking in features, underbaked in finish, Martin described the experience of using the Switch companion app as "almost aggressively limited".
"Right now there's just not enough there to justify downloading it," Martin wrote, "and beyond the stat-tracking of Splatnet it's more of a fuss using its voice chat than heading to an external alternative such as Discord."
Still, it is encouraging to see Nintendo update the app further - and there's still plenty of time until the company begins charging for its Switch online service.
The paid service will encompass online play, the voice chat app, eShop deals, and a Virtual Console library of retro games with added online multiplayer.