Nintendo Switch reveal presentation set for 13th January, 4am UK time
We'll be awake. Will you?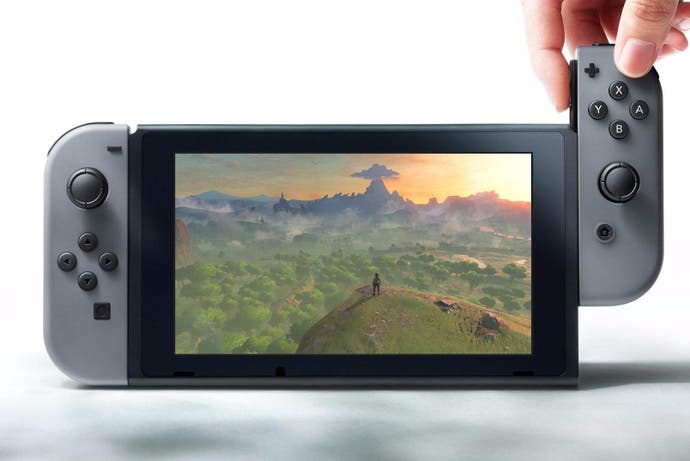 Nintendo has set a date and time for its big Switch reveal presentation - 13th January 2017, at 4am UK time.
That's 5am if you're in mainland Western Europe, 11pm the previous evening Eastern US time or 8pm Pacific.
Why the early start? It's likely so that the Japan-held event can get underway as soon as possible before European and US events held the same day can squeeze in as many people going hands-on with Switch as possible.
We're expecting to see more information on the console confirmed (for example - that it has a multi-touch screen, as Eurogamer reported) and also information on its software launch line-up.
Our educated guesses for games? New 3D Mario will be there and ready for launch, alongside at least one Wii U port - either Splatoon or Mario Kart getting primed for March.
And what about Zelda? Well, as one of the system's biggest games you would expect it to be there, although we've heard word it will miss the console's launch. Perhaps that will be officially announced then, too.
Eurogamer will be awake and live reporting the whole event. Join us if you can, or catch up when you wake up - we'll have a full recap.